Adsense approval trick? Does it really work and endures?
Yes, it exits and worked for my blog and I am sure you will also get qualify Adsense approval easily after reading this article.
Let me tell you in this article I will not be sharing you any trick, well but I will be giving my tips and tricks,
How I got Adsense approval within few weeks easily without having huge traffic and audience with the fresh domain.
If you also want to get Adsense to approve in your blog this year make sure to give time to this article…
And…
Stick with the article I will share my whole process in this article in simple language that my lovely audience will love it
And, all you have to do learn them for absolutely free scroll down the page
Because in this article I'm going to show you exactly what you need to do to AdSense approval tricks that convert more highly than ever before.
My Favourite 10X Adsense Approval Trick 2023
Having AdSense approved account in blog or website is not a big deal, but you must need to know
These Common things to get it approved,
Let's head the main topic
01:Buy a Root Domain
To qualify for Adsense approval for my blog , I have bought a custom with .com extension pocketlinko.com.
You should always apply using a root domain-like
Not…
This is widely considered as one of the most important structures for qualifying Adsense approval.
02: Having a Good UI And Blog Structure
A blog structure is one of the most and fundamental for applying before Adsense.
Blog UI and blog structure are one of the basic structure of your blog. Always make sure to leave some space for
ADS placement in the header, footer, sidebars, etc, depending upon your blog theme.
Heres an example of it…
Always think for your visitors how they see your blog, if the blog design looks bad they will definitely,
Leave your website and head over to other blogs, if this will happen.
They will surely disqualify for the AdSense approval.
Always make sure your audience likes your blog structure if they love, AdSense will surely like it.
The first impression is the last impression.

03: Write High-Quality Of Content
As you know "Content is the king".
Content is the most important out of all no doubt!
In our blog, every post has a minimum of 1800 words and a maximum of 2600 words which is a good signal for qualifying AdSense.
A high-quality blog is determined with a high quality of content.
You need to write great contents,
Let me tell you :
Great content means unique content with images, decorations clear content with a good concept so that AdSense won't disqualify your blog.
Most of the new people simply copy and paste content between 100- 200 words.
Check out the video on how to write the quality of content and well design it.
Google AdSense will only approve your blog if your post has more than 600 words with the quality of content.
Always write blog posts above 600 words with 100% unique which clearly determines the topic of your post and also doesn't matter either you are in blogger or WordPress.

04:Blog Domain Must be 1 Month Old
Domain age is typically not a deciding factor, but in countries like India, China and Pakistan there is a requirement for at least 6-month-old for applying Adsense.
Heres an official statement…
"In some locations, including China and India, we require publishers to have owned their sites for 6 months. We've taken this step to ensure the quality of our advertising network and protect the interests of our advertisers and existing publishers."

Some blog domains could get approved having less old than six months. Even I got my AdSense account approved with just 1 month old.
Do you believe?
I think you might not let me show you some proof
I registered my domain before 1 month and 22 days and let me show you
When I got Adsense approval…
If you think your site has good UI and good quality of content in a short period you can submit your blog for qualifying in Adsense.
In other countries, this condition doesn't apply and doesn't exist. As soon as you fulfill the criteria you can apply for Adsense.

05: Have Sufficient Blog Posts Or Contents
I have qualified for AdSense when I have at least 6 posts with a minimum of 1800 words.
You must commence sufficient posts and content on every category.
In total, you must have a minimum of more than 6 posts and a maximum of 15 – 20 blogs on your whole blog.
Let me tell you …
This is not an official declaration by AdSense
I recommended you to have 2 or 3 posts in every category you have in your whole blog. Google AdSense has
Officially announced we must have at least 3- 4 posts in every category on a single website.
There shouldn't be any blank space in categories without content, so add content to qualify for AdSense.
All the post has to be crossed more than 600 words as the best length post. The more you increase in number the more you have a chance to Adsense approval.

06: Avoid Copyright Content Images
Adsense won't approve your blogs if your content images lead to copyrighted content.
Copyrighted contents mean the thing which has been downloaded or copied without the permission of the owner.
You people always do mistakes choosing images. So Usually people head over to other blogs and simply download their images and paste in your blog.
Let me tell you:
About more than thousands of people who haven't got their account approved is just because their content leads to copyrighted.
Here are some of the posts which will help you to find images for free.

07:The Website or Blog Must Be Crawled On Google
When Adsense moderators check your website or blog your blog must be crawled on google.
Let me tell you …
If you have written well-designed posts with all requirements of things but you haven't submitted your website to the webmaster tool
To Crawled On google, you will be rejected, without crawled no one will visit your blog and ads.
Be sure that your blog is not blocked by google.
If you don't know how to check then, just search for
If you find your result it means your blog is not blocked by google.

08:Avoid Prohibited Content
Adsense has directly influenced that sites have adult contents, copyrighted, drug alcohol-related contents, etc and other illegal content will not approve.
It will be better not to use and write an article on such contents.

09. Add All the Essential pages
Pages play a major significant role in applying AdSense, this is the ninth thing that AdSense will check it,
Pages will help Adsense moderator and your visitors what type of content and cookies do you store and other relevant things.
These are some of the main important pages in the order you need to create and implement on your blog: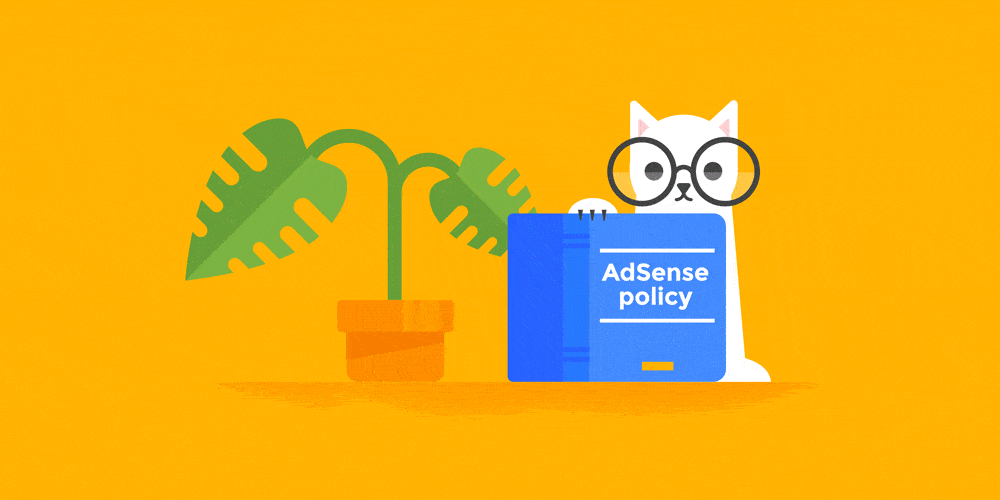 If you are using any affiliate products to promote on your blog, those pages you just need to implement
When I have submitted my blog for Adsense approval I have added an affiliate disclosure too,
So I Recommended you add these pages too.
10. Traffic Is Not A Factor For Adsense Approval
Let me tell you,
Visitors are not a factor for qualifying an AdSense approval. Because as I have mentioned above, you will get approved depending on your blog quality.
Adsense Moderator will not check your visitor's count, so don't worry about visitors, but fr income and revenue you must need visitors.
There are lots of new people worrying about traffic and thinking you won't get approval, but it is a factor for Adsense approval.
So Head over for Adsense verification you will surely get if you have followed all these articles blueprint.
Check out the expert review about this topic
Wrapping it up
There is not hard effort to get qualify for Adsense approval if you have implemented mine all time 10x favorite Adsense approval trick.
All Mine Favourite 10 x AdSense approval tricks I have implemented and got Adsense account approved easily without hard effort
If you also implement this all things you will definitely get your blog approved
Let Me know in the comment which Of my favorite Adsense approval tricks that you love it.
Hope it helps your blog to get the account approved
Check out our Article you will love it:
FAQs: Adsense Approval Trick
How Can i get Adsense Approval Fast In 2023?
You can get adsense approval fast , but you must need to follow this steps
1. You need to have custom domain
2. Important Pages
3.Your Blog Must be Crawled On Google
How long Adsense Approval Takes for Blog?
It Will take upto 1 to 2 Days Depending how you have placed the code . Because Adsense Moderator will check Website