You have landed to this article to know about the best top blogging platforms in 2022 .
Prefer to jump straight to the answer? The best blogging platform for most people is definitely Word press.
When it comes for creating good and SEO blog .
In this article, we'll help you choose the best blogging platform by going over the pros and cons of the most popular blogging sites.
Lets get started on top blogging platforms.
How to choose the Best Blogging Platform for You?
To point you in the ideal direction, I need to ask you two questions:
One about money, the other about your blog niche.
Q1. Do you plan to make money blogging?
If you are planning to make money with blogging, then you can head over with WordPress.
WordPress has all the features you will need to make money with your blog and is a lot easier to use than other platforms.
WordPress is the best and top blogging platforms ever if you ask any old and top blogger they will highly recommended you one and only word press.
Q2. What is your blog like, and what is your blog niche?
Blogging also depends on blogging platforms.
Sounds bad, right?
Let me tell you…
If you're in business, blog on LinkedIn if you don't want to have money from it.
If you're creative, start your "blog" on Instagram.
The best and top classic blogging site is WordPress, which can also serve as a union platform.
5 Top Blogging Platforms and Blog Sites for 2022
Here are the popular blogging platforms we'll be compared in this article.
01. Word press-Best Blogging platform to create any kind of website you can think
WordPress.org is the world's most popular blogging software. Started in 2003, WordPress now powers over 30% of all websites on the internet.
WordPress.org is an a free source free blogging platform that allows you to build your website or blog within minutes.
Word press is also called WP in short form. Word press is a self-hosted solution so you will need to sign up with a WordPress hosting provider.
WordPress is a great option if you want to have full control over your blog's future.
Word press provides the full access to your blog and websites where other don't provide.
I highly recommedned you to go with WordPress if you are doing blogging for all time.
Pros of WordPress
WordPress.org gives you control over every aspect of your website.
You can expand your blog and add extra features like forums, online stores, and paid membership. This makes WordPress the best blogging platform to make money.
You can have access to thousands of free and paid plugins for your WordPress blog that allows you to add features like contact forms, galleries, etc.
Wordpress is a search engine friendly. You can easily build SEO friendly URLs, categories, and tags for your posts with additional features.
Wordpress software is free but you will need to have a hosting and domain (about $11 for domain and hosting $9 per month.
Get discount up to 55% off for both domain and hosting for 3 months.
02. Medium- Easy-to-use Blogging Platform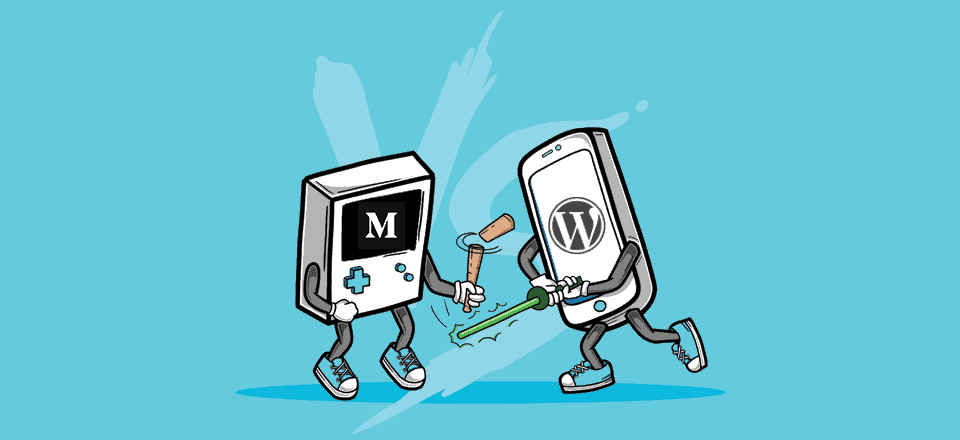 Launched in 2012, Medium has spread into a community of writers, bloggers, journalists, and experts. It is an easy-to-use blogging platform with limited social networking features.
Medium is publishing platform where you can share your stories and blogging articles.
Medium is the best blogging alternative of word press.
Medium is best for one how to want to have money in a quick time because it has the top domain authority and searches traffic.
I think you really don't have to perfect SEO if you will use a medium platform
Medium works like social media networking site where you can create an account and start publishing your articles.
After you sign up, you'll have a profile address like this:
https://medium.com/@yourname.
You cannot use your own domain in medium, which is worst part of medium.
Medium is one of the best and top blogging platforms for beginners.
Overview of Medium Benefits In Blogging
Basic SEO Tools:
Medium provides the free SEO tools for writing articles it is imperative that writers make it easy for their target readers to find their pieces.
That is why Medium provides them with basic SEO tools.
Article Monetization:
The medium platform has a member partnership program, which continuing members can join to monetize their articles.
When paying members like their articles, the membership fee goes to them.This makes the platform a glorious way for writers to augment their incomes.
User Friendly Editor:
Writing blogging articles and stories, medium has made it easy.
This platform lets the writer focus on their creation as it has a clean editor without the formatting tools.
Pros & Cons of Medium
Pros:
Medium is simple to use, with no setup required and no coding skills needed.
It allows you to reach an existing online community of people of similar interests.
You can focus on writing instead of designing a website.
You can monetize Articles and have revenue from it.
Cons:
Medium keeps your audience, so losing your blog means losing all your followers.
You cannot use own custom domain
You cannot run your own Ads to earn money
They limit features in terms of design or building a brand.
Pricing:
Medium is free to use and top blogging platforms
03-WIX- a hosted platform to build websites
Wix is a hosted program offers a solution for small businesses to build a website using drag-and-drop tools.
You can also add a blog to your website by adding the Wix Blog app.
Wix provides free drag-and-drop websites builder.
Wix's drag-and-drop editor makes it easy to build a professional website–without considering to know a line of code.
With hundreds of templates and magnificent tools and lets you build and sell through your site.
Beginner-friendly and scalable, Wix is suitable for anything from personal online portfolios to small business websites.
It has over 160 million users across the globe.
Pros & Cons of WIX
Pros:
You can customize your site using dozens of free templates and third-party apps.
Build your site with easy drag-and-drop tools; no coding skills required.
Setup is quick and easy.
Highly natural and easy-to-use editor
Highest public support of any website builder.
Cons
Free account is limited and shows Wix branding and ads on your site.
You cannot choose or switch to another template.
Once you choose a template, you cannot change it.
It limits e-commerce features.
Pricing:
The basic Wix website builder is free. With a free Wix account, you'll get a Wix sub-domain that looks like this:
https://username.wixsite.com/example.
You can add premium and custom domain on it if you want it.
04. Blogger
Blogger is a free top blogging platforms platform developed by google.
When I had blogged I have used this blogger platform to write articles and posts. It offers a quick and easy way to create a blog for non-tech-savvy users.
Blogger is one of the timeliest blogging platforms in existence.
It was first launched in 1999 by Pyra Labs. Later in 2003, Google gained Blogger and redesigned it as the product we know today.
To blog in blogger, you just need a google account to get started on it for free.
Pros & Cons Of Blogger
Pros:
Blogger is free to use you don't need any hosting to get started
It's easy to use and manage with no technical skills.
Have added advantage of Google's robust, secure platform and reliability.
Cons:
You have limited blogging tools.
They limit design options, with fewer templates available. Third party templates for Blogger are often inferior quality.
Blogger does not receive frequent updates or additional features.
Some users start out with Blogger because it's free, but ultimately as their blog grows, the result up switching from Blogger to WordPress to get more features and control over their website.
Blogger and Wordpress is the top blogging platforms.
Wrapping Up
I believe that WordPress.org and bloggers are the top blogging platforms for blogging. It is powerful, easy to use, affordable, and the most flexible of all available blogging platforms.
We hope this article helped you choose the best blogging platform for your next blog.
You may also want to see our guide on:
5 Benefits Of Guest Posting In SEO (2022)
5 Best Way To Index Back links Faster In Google(2022).