Join 900+Pocket!INKO Community And Get Our Best Tips Before Anyone Grabs!!
Join Premium Facebook Bloggers Community For You!
A Facebook group filled with some amazing PRO Bloggers from Different Niche from different country
Do You Want To Start A Blog That Matters?
Learn How to Make Money with blogging that  matters today ( Step-By-Step)
Do You Want To Know Best Blogging Tools
These Are the SEO Blogging Tools You Must Use Today If you Are On WordPress.
➜ WHAT OTHER BLOGGERS SAY ABOUT POCKET!NKO
Siddhit is a passionate blogger,webdesigner.He creates actionable blogging and seo tips to educate his readers. If you want to get the real insights about blogging industry, then do follow him.
Siddhit have the passion to share his knowledge via his blog and help others with his articles. I saw him growing day by day. Follow him if you are from Nepal and want to start your own blog and generate passive income.
Sidhhit has amazing writing & designing skills. He knows very well how to start a blog and scale it to a authority blog. If you are looking for "working and practical tips" to take your blog from scratch to next level, don't miss out reading his blog.
Top 3 tools which I used on this blog. I recommend everyone serious about for their blog should use these tools.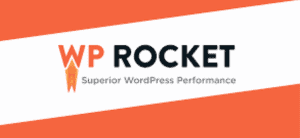 #1 Performance Optimization Plugin