Do you use WordPress to promote affiliate products from the Amazon Associates program? If so, you'll definitely want to check out this collection of Best Amazon affiliates WordPress plugins ,
That make it easier for online marketers and bloggers to earn commissions by writing about products on their website.
The Amazon affiliate program is one of the best in the world. With it you can integrate products, like books or music, into your website to make money from your readers or fans who get interested in those products and purchase them respectively.
Amazon affiliate plugins make your life easier when it comes to displaying products for or linking them to their corresponding landing page.
You can track the prices and other details of products, or you can leave the display automated so you have more time to focus on growing your business.
Through using a plugin for affiliate marketing , there is little setup involved with this method once you get started. Plus, there are many different options in plugins nowadays.
Below, we've shared a number of useful Amazon Affiliate plugins that you can use to run your Amazon Associates affiliate marketing campaigns efficiently. Here is our list of the best Amazon affiliate plugins for WordPress Websites.
In today's article, we'll look at what to look out for in a WordPress Amazon affiliate plugin so that you can help decide which one is best for your WordPress-powered Amazon site.
I'm going to go over the best WordPress plugins for Amazon affiliates because you can start earning those sweet, delicious commissions! Here we go.
Best Amazon Affiliate WordPress Plugins For 2023 (Free & Premium)
Below are the top Amazon affiliate WordPress plugins on the market right now. They include both paid and free solutions so you have a wealth of options to choose from.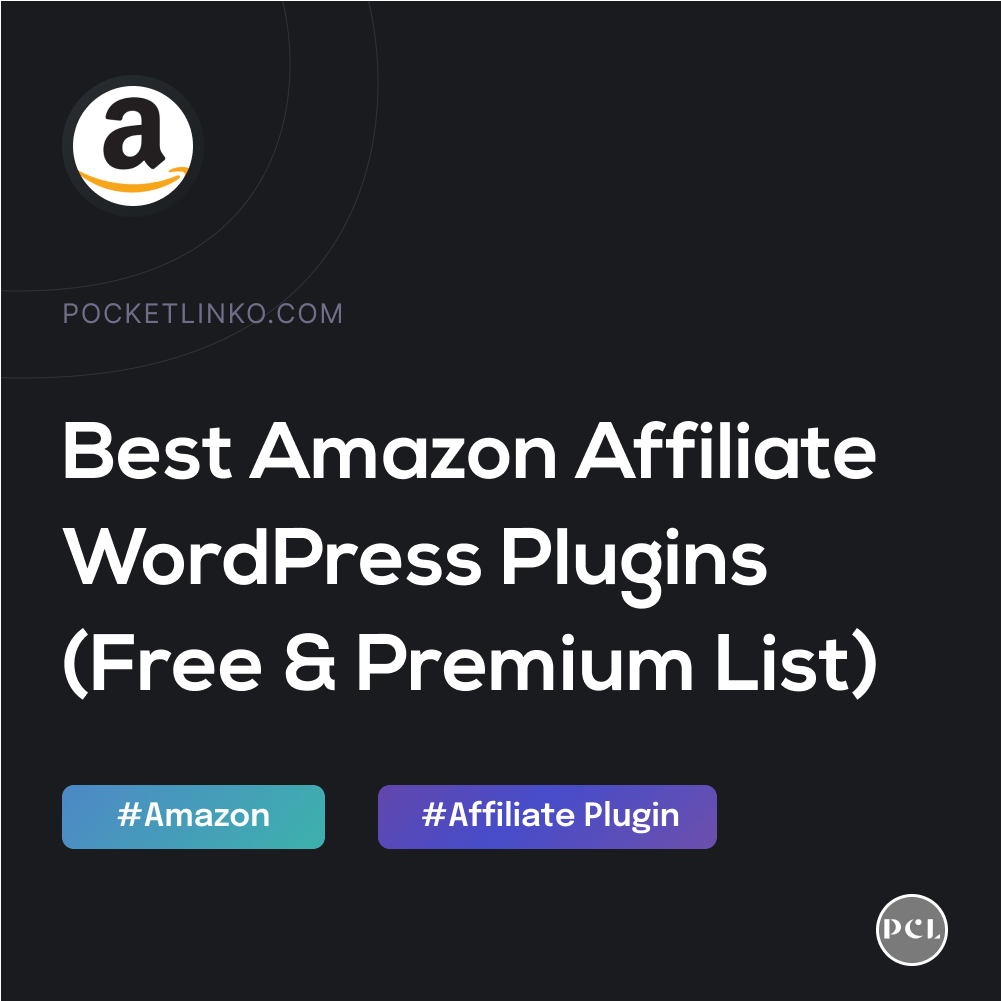 1. Pretty Links Pro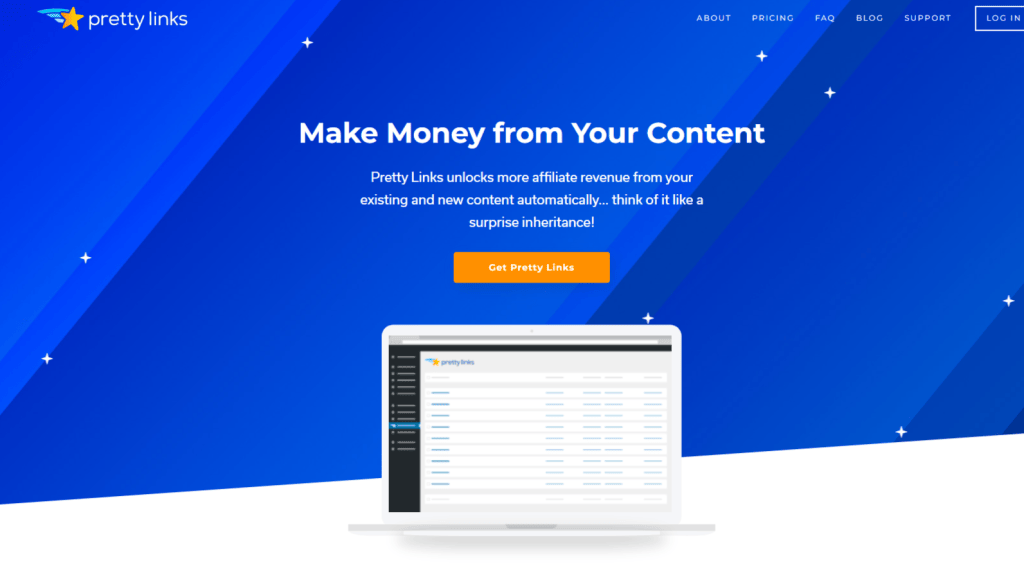 Pretty Links Pro is a user-friendly WordPress affiliate marketing plugin. It maximizes your affiliate savings from the existing content on your website by letting you create, manage, and cloak affiliate links on your site.
It guarantees your affiliates get paid by making it easy to promote products and services on your site without losing your existing traffic by help reducing the URL'S Length into branded URLS.
Pretty Links Pro can create Amazon affiliate links automatically for any links you insert into your content – on your website or blog, for example. It also lets you share any of those links via email, podcasts, and YouTube videos with ease.
Shortened URLs for certain products can be created and can be tracked for the purpose of gaining more revenue.
With Pretty Links Pro you are able to track the effectiveness of your product links leading to making a better profit because the stats show exactly which product is most likely to sell and offers various tools that will benefit you greatly in your business.
Pricing: $49 – $149
PrettyLink is a tool that any serious affiliate marketer should have. Its un-tracking feature alone makes it worth the money, and it's cheap as well! It's certainly one of the best free alternatives to paid link cloakers.
2. AAWP
AAWP is a well-known Amazon affiliate WordPress plugin that you can use to easily link products you have reviewed or featured on the site to your Amazon account.
It automatically generates affiliate links, updates products and pricing, and displays new discounts so that affiliates can generate more revenue.
One of the best solutions to monetizing your site or blog is through affiliate marketing and AAWP, short for Amazon Affiliate WordPress Plugin, is one of the most established WordPress plugins for Amazon affiliates.
It offers a suite of features that effectively helps you increase your affiliate commission rates.
There are many ways to present your offerings online using this tool, however presenting affiliate links and product details in an attractive manner with WordPress Plugin has proven to be a highly effective way to promote your website content.
You can use this plug-in for WordPress to insert a lot of information into your website including information that's available on the web through their API function.
You can also display lists of top new and best sellers as well. With all that, you also get to choose from several different customizable themes when using this concept.
The plugin allows you to choose from different pre-built design templates that are already set up for your blog. You can customize things by experimenting with color schemes,
Including alternating background colors and more, or create your own custom look by duplicating one of their designs and tweaking the code so it harmonizes with your theme.
Pricing: $49- $399
AAWP Plugin starts at only $49 per site and saves you a lot of time and money, plus there are other plans for multi-site usage that also offer extensions to other uses and features.
3. Thirsty Affiliates
Thirsty Affiliates is a popular link cloaking WordPress plugin that will allow you to add Amazon.com, Inc. affiliate links to your pages and posts.
The Thirsty Affiliates WordPress plugin enables you to manage and easily insert the appropriate Amazon links into your content without it looking like a hard sell to readers.
Thirsty Affiliates lets you insert, manage, and easily add affiliate links into your project's pages and posts with just a single click.
Affiliate Link Manager is an auto-link feature that automatically links to your provided keywords. With the import option, you can export affiliate links between your sites.
Affiliate marketers are a like passengers on an airplane– they bring additional revenue to your company as long as they're getting all the amenities they need, otherwise they'll just leave.
For affiliate marketers it's important to have better statistics available to them so that you can best understand their needs and wants and meet those accordingly.
As an affiliate manager, this plugin will help you stay on top of your game. Not only can you monitor performance and add relevant links to your website more efficiently, but you can also inspect handy reports to make the visitor experience better and easier.
Using Keyword Ranking Tracking and other helpful tools, you have all the info you need at your fingertips to keep a close eye on your visitors' progress with their goals as long as they are utilizing affiliate links for purchases.
Pricing $49 – $149
Thirsty Affiliates basic plan starts with the pricing of $49/yr for single site owners. All licenses come with 1 year of support and updates. If you're not satisfied, feel free to reach out any time within a year of purchase for a full refund.
4. Azon Press
Are you on a budget but still looking for new ways to generate income online? If so, then you might want to consider using AzonPress. It's similar to AAWP above in many ways, but is slightly more affordable as well.
AzonPress isn't the most complex plug-in, yet it is functional and enables you to have an easy time with Amazon. AzonPress helps an individual to have a great connection with Amazon customers.
It's great that you can use affiliate links, but that's not the only thing you have to offer. You can also insert features that display product displays, meaning your viewers can see the price and snippets of the description, just like they would with any other regular Amazon page
The AzonPress has a lot of great features that will help you sell your products more easily.
These include the ability to compare between multiple products on a page, as well as support for integrated pick movers, which add review counters when customers choose individual items which will most definitely boost sales.
This tool helps the owner to decide on the best route that would lead potential traffic to the Amazon product page. The highlighted product is chosen by the creator and it allows users to find the best one among many others.
Pricing
AzonPress is the most affordable pricing plan when it comes to quality and customization for WordPress themes. They start at $31 for usage on a single site, $63 when you want to use it on 20 sites, and $119 when you want lifetime updates and support.
5. Affiliate WP
AffiliateWP is a WordPress plugin that makes it easy to start, manage, and scale a profitable affiliate program in your WordPress website.
This affiliate marketing plugin helps you create an effective affiliate ecosystem by adding features such as one-click affiliate links and content suggestions to your site.
Moreover, the AffiliateWP API makes all the information about affiliates and their performance available outside of WordPress, which streamlines content delivery even further.
To quickly make money on the web, you can use this Amazon-affiliate plugin to assign affiliate links on your website and share the revenue made from sales! Best of all, it features a link cloaker, a built-in referral link generator, unlimited creatives and more.
This plugin will make you money by intelligently cloaking your affiliate links and tracking them through Amazon. It's fully automated, has a great interface, and is extremely easy to use. Check it out here (add a link).
Pricing: $149.50 – $239.60
AffiliateWP pricing starts from $149 and scales with the number of features needed. Features expand across four subscription tiers: Personal, Plus, Professional and Custom.
6. AmaLinks Pro
AmaLinks Pro helps you insert text or image links into your listings' backend product description sections.
Alternatively, you can insert CTA buttons or write a whole product page post with relevant information and then insert it into the relevant spot on your existing listings to make sure it is kept up-to-date as well.
AmaLinks Pro is an excellent WordPress Amazon affiliate plugin. It lets you create, preview, edit, and insert Amazon affiliate links in your posts with just a few clicks.
Equipped with this respectable tool, you can create "clickable" images – that is use images as links to any product within the Amazon catalog without having to deal directly with any URLs!
For example: Just upload any image of yours on the fly and let this plugin do the necessary conversions from a regular URL to an Amazon affiliate link. You can then format that link value using HTML in a way similar to other Amazon products on your site or blog.
This plugin lets you showcase product information, images, ratings and reviews right on your website. It will display Amazon's selling page with a simple widget. You can add any product information to it: tags, prices and more!
What's more, it has a built in Amazon plugin that pulls all of the product information straight from Amazon. This helps keep your accuracy in check throughout the content you add.
Addition features of Merch Informer include an added bonus feature: a Google Analytics event tracking system which allows you to track how many users click products on your website and which ones they end up buying!
Pricing: $67 – $597
AmaLinksPro for WordPress is a $67 plugin that allows you to set up high-converting tables and other types of appealing calls-to-action to shorten your site's bounce rate, helping you generate more revenue with amazon affiliate links.
7. Amazon Auto Links
Amazon Auto Links helps you easily insert Amazon products in your WordPress site using the most recent version of the Amazon Product Advertising API.
This is a free WordPress Amazon affiliate plugin and it comes with settings to make sure that your Amazon products remain up-to-date at all times.
What if one could get any new blog or website to link to a store seamlessly? This is the beauty of this store plugin.
It automatically generates links that readers can use to purchase items, see other related products and read reviews without having to go through different webpages.
Amazon Auto Links allows you to embed Amazon products in your WordPress website.
The plugin is easy to use and gives you full control over what gets displayed when a user hovers over a product link on your site – so that you can do the most amount of sales possible!
Pricing
100% Free
8. Wzone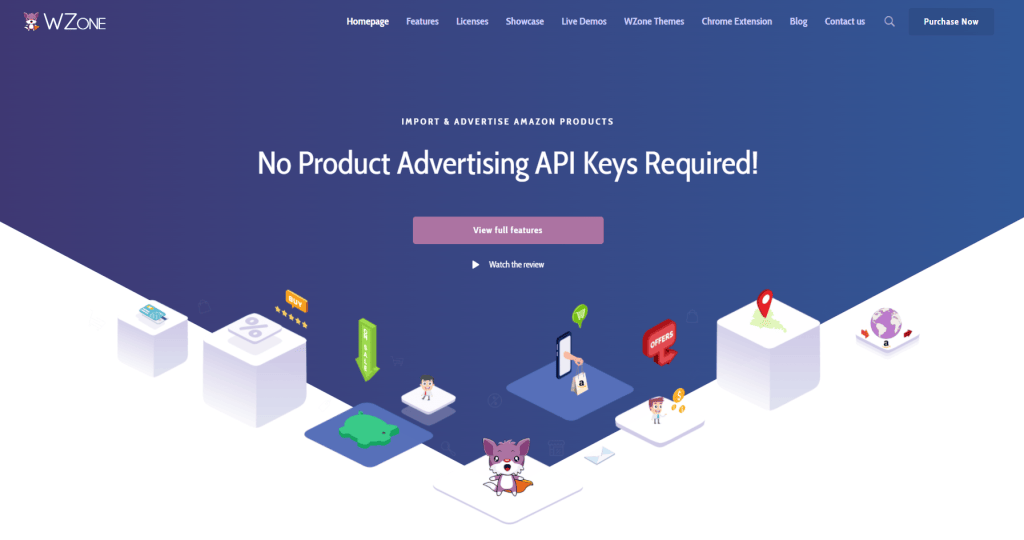 WZone is a premium to use WordPress plugin that takes care of all Amazon related work, even if you don't have an account there.
This powerful iteration uses FastAPI to handle the connection with your store's product database and make sure that the information is sent over to Amazon as necessary.
It also makes it easy for you to create your own categories so that customers can more easily find something they are looking for on our large marketplace like Amazon.
Capable of syncing products from Amazon's catalog with your own WooCommerce store, this plugin gives site visitors the option to add an item from Amazon to their ecommerce cart without ever leaving your website.
This means that all conversions will be tracked using a cookie you've sprinkled throughout your store, which makes it easier for you to monitor performance and earn money out of every sale!
The best part about this software is that it lets you get rid of all the guesswork out of creating the pages you want to create.
You can easily set up product pages on autopilot and then add those products right in front of you so that you manage, edit, or even delete them without leaving any major areas undone.
Let's say you have a wonderful ecommerce site on WooCommerce with all sorts of products for sale. There are a lot of details to keep in check when it comes to product inventory, pricing, and similar factors.
With WZone makes it easy to export products to Woocommerce, and keep them updated going forward.
Pricing: $49
WZone costs $49 and includes Envato Hop's standard licensing package. Standard licensing entitles customers to lifetime updates for a single site, along with six months of support services.
9. Easy Azon
EasyAzon is another free Amazon affiliate WordPress plugin. You can insert affiliate links in your posts for any locale of an Amazon product by adding the EasyAzon code to your post's editor.
You can quickly create and manage text links from the EasyAzon admin panel, so you don't have to bother manually writing out affiliate links for each new article that you publish on your blog.
This plugin is fully compatible with Amazon Affiliates and will easily help you get high commissions without effecting your search engine rankings. You can easily manage all of the settings via intuitive interface configurations rather than editing any coding files.
Pricing
Free (Premium plan starts with $47)
10. Amazon Product In A Post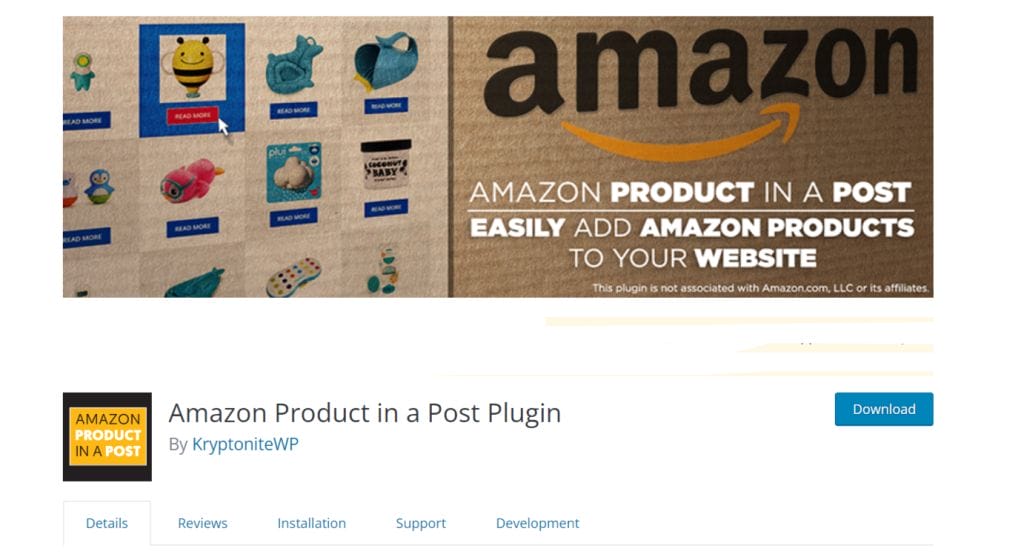 Amazon Product in a Post is a plugin for WordPress that will allow you to insert an Amazon products feed into pages and posts.
It works similar to our Amazon Product in a Post Editor form, only it allows you to use data feed instead and paste the code into your webpage. The plugin uses the Amazon product identifier and API key for integration.
You will need to create an Amazon affiliate account and get the free Amazon API key to start adding products to your website.
The system works by inserting a search box on the page of each product you add, through which your visitors can click on and visit Amazon's site to purchase a specific product related to that search term.
Pricing
Free
📖 Our Recommended Other Also Read Articles:
Which is the best Amazon Affiliate Plugin For WordPress?
WordPress Amazon affiliate plugins are very popular and have gained popularity across the internet because they have become one of the most efficient solutions for integrating an Amazon shopping cart plugin into WordPress. But which of these top-rated WordPress Amazon associate marketing plugins is right for you?
Each of these plugins has something to offer in its own unique way, but there are two plugins that I rely on the most. These are AAWP and AzonPress.
It is easy to underestimate the importance of promoting your products. While both AAWP and AzonPress are premium plugins, they can pay for themselves in the form of increased affiliate commissions from being able to more effectively promote Amazon products.
Do you have any questions about the best WordPress plugins for Amazon affiliates? Let us know in the comments section!