Are you searching for the best WordPress security plugins in 2021 to lock down the nasty guys from your WP site?
Do you know More than 30K Websites are hacked? Are you next?
Security plugins are a crucial part of your website or your clients' website protection if you won't take it seriously then you will lose everything.
Do you know Even NASA Sites are hacked by nasty guys then who are you and for those silly hackers WordPress is nothing they can hack your site in mins.
Don't belive? Check out this image then.
Today I got this message on our blog from nasty hackers but I don't pay attention to about it, because my site is being already secured by best WordPress security plugins.
According to Forbes, Wordpress powered 76 million websites in 2018, which shows the popularity of the most user-friendly CMS.
But out of millions of websites only few sites is secured by WP security plugins.
If you also want to know which are top ten best WordPress security plugins, then keep reading the post.
Are you ready? Let's jump into the details to see the top free social sharing plugins for WordPress.
---
---
What Is Wordpress Security Plugins?
Wordpress Security plugins are a pause of codes that contains a group of functions that can be included in a WordPress website to increase the security of the WordPress website.
They extend the security functionalities that WordPress provides by default and also add some additional security features.
Plugins are only to extend features in WordPress which we can't do manually, plugins make our WordPress very easy to use.
---
Why should we use the best WordPress Security Plugins?
In the WordPress community, there is a saying–"there's a plugin for that".
These make it easier for users to add more security features to their website without knowing a single line of code.
Starting a website or a blog, an eCommerce or even a website for small businesses requires some investment for a domain, hosting, theme, plugins, and website development.
But the most important is that you are making sure that you don't forget to protect the money you will make through the website.
So, the security of a website is as important as the backend and front end of your WordPress website.
---
What Do WordPress Security Plugins Do?
By default, WordPress provides some security measures with jetpacks ad with some hosting but nothing it's compared to what a premium and well-known security plugin provide for you.
For example, the best WordPress security plugins provide the following facilities:
Do you know according to the latest report by sucri in 2019, almost 49% of the infected websites belong to WordPress CMS.
As you can see in the above WordPress is although a powerful platform, but it's an easy target to hackers from all over the world due to security vulnerabilities across their platform.
This is one reason you need to secure your WordPress website from all threats like malware attacks.
This is why you must use WordPress security plugins to secure your sites.
---
Lists Of Top 10 Best WP Security Plugins In 2022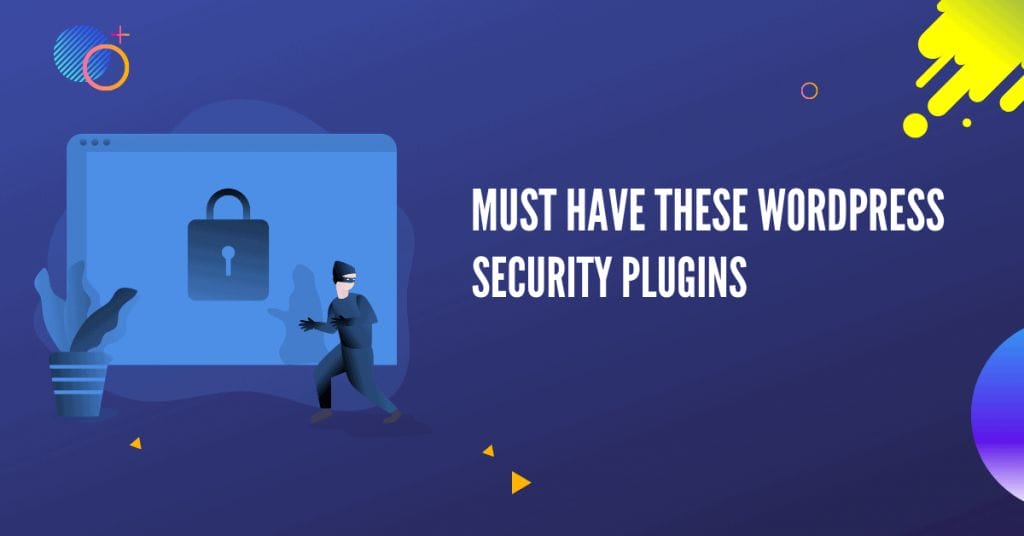 I have listed ten best WordPress security plugins out more than 200+ plugins.
It's true there are over 200+ WP security plugins that confirm to give best security features for your site but its completely untruth.
Here are the ten plugins that we'll be looking at:
---
1. Sucuri: Best WP Security Plugin
If you are really worried about hackers and want to prevent from them or spreading malware to your visitors?
Then Sucuri is one of them whom you are looking for it.
Sucuri comes with both free and premium plugin free is available at wordpress and paid at thier site.
Sucuri is the leading name in software security, and their security plugin for WordPress is among the most popular.
Sucuri offers a powerful WordPress plugin that you can install to protect your website from malware and hacks.
It creates multiple layers to safeguard your website from security threats. Sucuri has a cloud proxy firewall that bypasses all your traffic before sending it to the hosting server.
It blocks any malware attack or hacker's attempt to put your website at risk and you'll get only real visitors.
Why Sucuri Wordpress Security?
Heres how Sucuri security dashboard looks like;
Sucuri Security protects your website from DOS attack, Brute Force attacks, Zero Day Disclosure Patches, and other scanner attacks, well it also keeps a log of all activities.
Sucuri Security has a 700,000+ active installation, this plugin is from the popular website security and auditing company Sucuri Inc.
Here are the reasons you must use this WP plugin for both free and premium.
What You Should Know About Sucuri Before Using?
Sucuri comes with 2 parts;
A free plugin at WordPress.org
A paid firewall, monitoring, and hack cleanup service
The free plugin at WordPress.org helps you mainly with basic security hardening and if you use its premium features, you will have access to all features listed above.
---
2. WordFence Wordpress Security (Free& Premium)
Wordfence security is one of the most popular WordPress security plugins in the market with active installation of more than 3M+ users.
Wordfence is a popular WordPress security plugin. The Wordfence team is also active in the WordPress space and is constantly monitoring for recent threats, which they detail on their blog.
WordFence Security plugin works out of the box and default settings should work for most websites.
The plugin also has a settings page where you can set up the plugin to meet your own requirements.
Why WordFence Wordpress Security?
WordFence Security comes with a powerful scanning tool. Simply visit WordFence » Scan to initiate a scan.
WordFence will check your WordPress site for common threats like backdoors, malicious and suspicious code, MySQL injection, etc.
This tool has been installed by more than 2 MILLION users.
Here are the top features by wordfence for both free and premium;

What You Should Know About WordFence Before Using?
Wordfence is the best plugin if you don't want to get it their premium features, in fact, some features which you will get Sucuri after buying its premium version you will get it free on wordfence.
Here are some additional features you will get if you buy its premium version.
Web Application Firewall:
Wordfence also includes its own WAF. The Wordfence team is continuously adding recent rules in real-time to adjust for emerging threats.
You can also configure how the firewall functions, such as whitelisting certain IP addresses and services.
You can also immediately block IP addresses that try to access certain sensitive URLs. And with the premium version, you can block entire countries with geo-targeting.
Security Scans:
You can have full access to clean and look at your security scans.
These scans can scan all the files on your server and checking for other security issues such as:
Malicious links in comments
Newly created admin users
Out-of-date themes or plugins
Weak passwords

Pricing and support for WordFence Security
The free WordFence Security plugin is available for free. The pricing for the premium version starts from $39 per year. There are different pricing options for bulk licensing.
---
You probably have heard i-themes WordPress and themes but might not their WordPress security plugin's.
I- themes is a freemium security plugin from… iThemes—hence the name. If you're not familiar,
iThemes is a popular developer behind a range of plugins, including Backup buddy. liquid Web acquired iThemes in 2018
I theme security was previously known as Better WP Security is one the most impressive ways to protect your WordPress website,
It has 900,00+ active installation and offers over 30 features to prevent your WordPress website from the hackers.
Lets have a look why you should use these plugin?

What You Should Know About i-Themes Security?
This tool is entirely focused on WordPress security hardening it lets you connect to the Sucuri SiteCheck service for front-end malware detection–
But you could just run this feature from Sucuri's website, so it's not really built-in malware scanning.
It strongly focuses on recognizing the plugin vulnerabilities, obsolete software, and weak passwords.
This plugin also offers a security dashboard that helps you to monitor your WordPress website's security at a glance.
Have a look around their dashboard;

Features OF I-themes Security
These are the best features you will get in this plugin;
Away mode is one of the best features you will get in this plugin; basically it does lock down your site when you don't access it.

Pricing
Their pricing comes with 3 edition here what you should know it;
The above pic shows what you should need to know about its pricing.
What's best for me?
If you are serious about your sites and have a good budget, then you go with a blogger plan. If you have more e-commerce and authority sites you can go with small business.
---
This tool is best for you if you are on a WordPress website and our site is using their service.
Click on this link to get exclusive 45% off on every plans.
Once you use their service you wouldn't require any other WordPress security plugins once you install Astra Web Security in your WordPress website.
As it will protect your website against SQLi, brute force, comment spam, XSS, malware and 100+ other security threats with its super intuitive dashboard.
The best part of this plugin is one click hole website malware remove automatically feature.It also automatically generates a report on how many attacks it prevented on your WordPress website and what was the nature of those attacks.
Why Astra Web Security IS Better than other plugins?
These are the reasons to use these plugin from the first day only. It helps you implement a ton of different security hardening features such as.
Astra has everything you need to manage your security, in one place.
With Astra security, you can sleep sound knowing security your website is safe from hackers, bad bots, SQLi, XSS, spam, and 80+ other types of attacks. All in one.

Astra ensures your third-party plug-ins are safe and patches up site vulnerabilities automatically!
Astra Web Security is not only providing security on WordPress CMS there are more:
Pricing Plans OF Astra Web Security
Astra Web Security is a great security-suite for your WordPress website, it is only available in premium version and the
Pricing starts from $24 per month (if paid annually) or $19 per month (if paid monthly).
---
5. All In One WP Security & Firewall
This plugin would be best for one who doesn't have bucks to buy premium version with excellent features.
All In One WP Security & Firewall is a full security package for a WordPress website which free of cost they also provide customer support in the free version
This tool has an 800,00+ active installation. Though they also have a premium version for providing an extra edge to the clients, I don't recommend if you have a plan to buy it.
If you want to go with a premium version of WordPress security plugins, then you can absolutely with Astra web security.
Get 45% off with this exclusive link.
Features Of All In One WP Security & Firewall
Here are the features you will get with this tools:
This Plugin is free and works with all WordPress version.
---
Which is Best Wordpress Security Plugins?

The Listed all 5+ tools are brilliant and works fine with all WordPress version no doubt.
There are more than hundreds of WordPress security plugins that claim to give best features, yes some of them give and some of not if they give also on a higher plan.
This is the reason I have listed only 5 best tools that fit on both free and paid budget with unlimited features only for my audience.
Now comes for the which is best in both free and paid?
If you do not have a plan or you don't want to spend money on paid plugin then you easily use any above 5 tools .
If you have budget, then you can go with these best tools ;
---
Do I Really Need WordPress Security Plugin?
No, at all you really don't need WordPress security plugins when your site is new.
This doesn't mean security plugins aren't useful–it just means that if you aren't doing the insignificant things right, even a security plugin won't be able to save you.
As I have mentioned According to Sucuri's 2019 Hacked Website report, about half of all WordPress sites were running an out-of-date version of the core software when their site was infected.
What's more, 44% of hacked websites were running an out-of-date plugin.
---
Conclusion
The listed above are the best wordpress security plugins in this year you must it from day one only if you are have any website no matter either it is small or big .
Now its your turn!
Let me know if you are using any plugins from above or have you used any of the plugins on our list? Let us know in the comments below.
Hope you find this article helpful if so then just share it with your friends lets lockout nasty hacker from every website.