Do you know there are over 500+ Wordpress caching plugins?
To consider for your WordPress website out of all there are 5 caching plugins to your WordPress website to boost the loading from 1x to 5x times.
You might think your WordPress website is fast enough?
Carefully, the simple answer is no even you buy expensive hosting you will have a page-load of 1 sec or more than that depending on the plugins and themes you have used.
If you use word press caching plugins in your word press sites the page-load of your current original will be a boost to 5x speed depending on the quality of caching plugins.
Based on my research, these are the 5 best WordPress caching plugins (Free and paid) in 2023.
In this guide, I will share the best WordPress caching plugins for your word press site.
But before we get to the test results from comparing the caching plugins, let's take a quick look at what a caching plugin is and the benefits of using one to speed up your WordPress website.
---
---
Why Should You Use a Caching Plugin In Wordpress?
When your WordPress website grows, with the information of new content and the installation of additional plugins, it will, unfortunately, slow down.
Even a fresh installation of WordPress can suffer from poor performance during spikes of high traffic or if you're using a low-quality web host.
Heres comes with the use of caching plugins.
Honestly put, caching makes your site faster, it'd be very rare when caching slows down your site.
---
What is Caching In Wordpress Websites?
Let's start with the easy. A request to your server is required each time someone visits a page on your site. The server sends those results to the user's web browser.
On the user's end, they see your website as the last site. Your website is complete with things like headers, menus, images, videos, blog content, that makes your site unique.
The server needs to process each request before delivering the last page to the user. Depending on the complexity of your website, sometimes this can take a long time.
That's where caching comes into the equation. Caching stores recently viewed content, such as a web page, so server requests won't be as in-depth.
Caching stores all the images and videos and websites elements at one folder and next time when you visit the same page the server wouldn't have to download the script of elements like an image, headers, etc.
Check out – Website Speed Optimization
---
Why do you need a WordPress caching plugin?
Heres a simple plain answer ;
If you don't use caching plugins every time a new and old visitor comes to your site requests for every element of your website need to be made to the server ,
Each time someone visits your site, even if they've seen the content before.
Heres what caching plugins does in WordPress website.
5 Best Wordpress Caching Plugins In 2023(Compared)
There are 500+ of caching plugins out there that claim to speed up your website. How can you possibly know which one to install?
Honestly, it's nearly impossible to determine which plugin is the fastest. Depending on the website content, what works for one site may not work as well for another.
These are the best WordPress caching plugins in 2023
---
01. WP Rocket – Best Wordpress Caching Plugin
WP Rocket is one of the best word press caching plugin and has the simplest design of all cache plugins. This cache of plugin is the most popular premium caching plugin for WordPress.
Trusted by over 900,000+ websites, including popular names in the WordPress space such as Beaver Builder.
WP rocket has advance settings and easy customize with inbuilt CDN which costs price make your site more load fast with its own content delivery system.
The finest thing about WP Rocket is without a doubt it's a beautiful user interface, just look at this: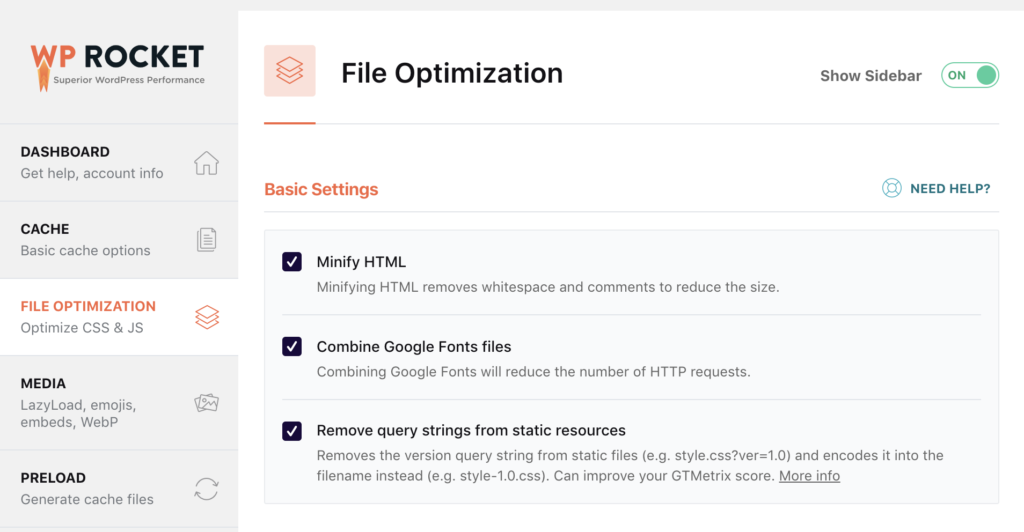 Features of WP Rocket Wordpress Plugin
With that said, WP Rocket also has advanced settings developers or site owners who have more technical knowledge can customize that.
Pricing starts at $49 per year for one website. WP Rocket also has a development plan that's $249 annually for unlimited sites.
Here are the best features of WP rocket which I love it.
WP Rocket Pricing
As I have mentioned above WP Rocket is a premium tool and price is likewise this;
---
02. WP Super Cache – Free Wordpress Caching Plugin
WP Super cache is a free WordPress caching plugin with more than 2M+ Active users and installations.
It is a comprehensive WordPress caching plugin with a ton of options that may make it appear a bit intimidating for beginners.
This plugin is free all. So it's a great option if you're hesitant about spending money on a WordPress plugin.
WP Super Cache creates static HTML files and displays them instead of heavier PHP scripts. The plugin offers three different modes of caching:
Simple
Expert
WP-cache caching
WP Super Cache plugin includes all recommended caching features that you will need to speed up your website.
This includes gzip compression, page cache, cache pre-loading, CDN support, advanced-cache preload, and more.
I don't recommend this plugin for one who has a suitable amount of budgets to buy it's because you will not get any support from it if you will have any issue in your site after install of it.
As far as WordPress speed up plugins go, the key thing against WP Super Cache is the lack of support.
---
03. W3 Total Cache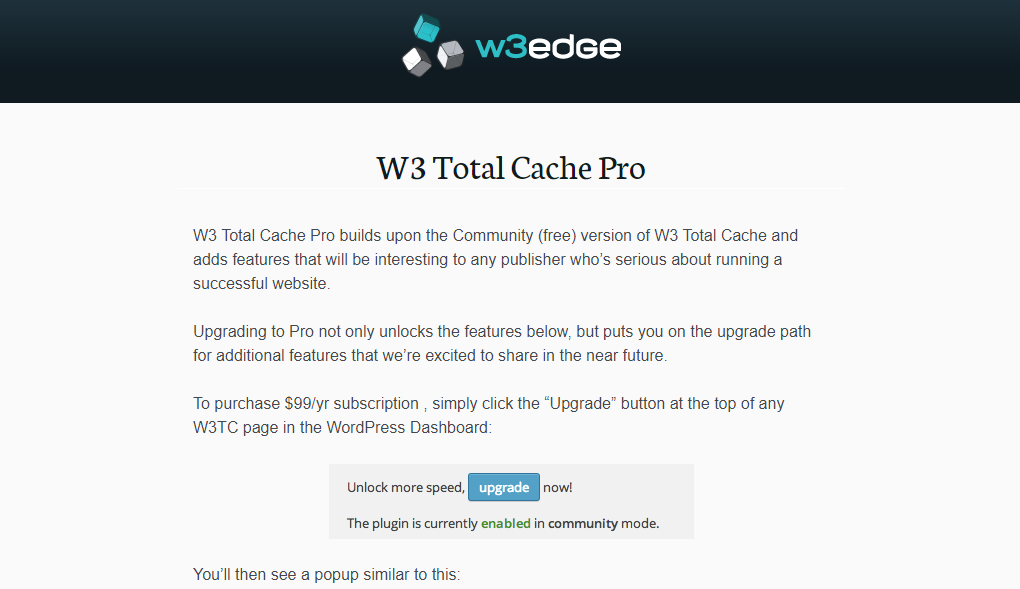 W3 total cache is one of the oldest caching plugins in WordPress. This caching plugin launched back before in 2009, it's been on a whirlwind ride.
It is one of the most famous caching plugins for WordPress to having a slump in developer support resulting in a mostly negative view of the plugin.
This plugin has more than 1M downloads with the active install, and this plugin is a complete version in word press.
An excellent plugin that went through a sticky patch and has come out the other side in a better place. Well worth a look to help speed up your WordPress website.
W3 Total Pricing
As I have mentioned, it is free caching plugin in WordPress.
W3 Total Cache premium is only available from within the admin interface of the plugin and costs $99/year with no multiple site licenses available.
The pro version is confusing and only available from within the WordPress admin, not ideal if you don't want to install something to find out the cost.
---
04. Hyper Cache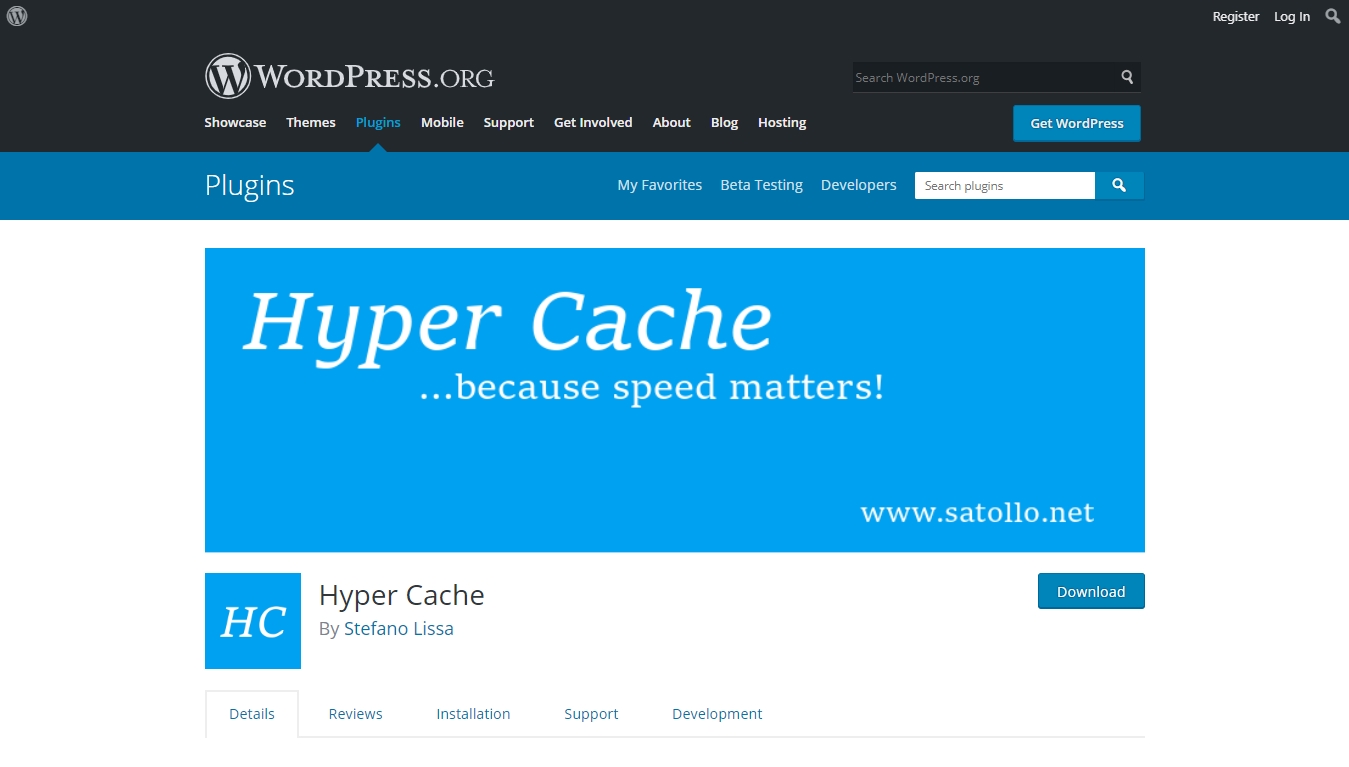 Hyper Cache is not a very well known caching plugin. But it's incredible power for being focused on page-caching is noteworthy.
This caching plugin is free with no paid versions, is something that could earn the consideration of why to use it.
Hyper cache has advanced features, it includes the ability to change your active theme based on if the user is visiting your website on a mobile device.
Before installing this plugin you must know these:
There's no option to minify or combine your files as most caching plugins offer. While this is good in one sense (the plugin focuses on one thing, caching).
If you asked most experts about speed, they would recommend combining files to speed up your site, and so, in this case, you'd have to install an additional plugin.
Hyper Cache is a reliable all-around caching plugin that does what it says, while the interface is outdated, it more than makes up for it with its unique approach to mobile caching.
---
05. WP-Optimize
WP-Optimize is an all-in-one plugin that uses a 3 step process to keep your website running as fast as possible for your clients on the front end and yourself as an administrator.
This tool hasn't been popular with everyone the new direction that the plugin has taken.
Do you know ?
WP-Optimize was founded by tech evangelist Ruhani Rabin.In 2016, Updraft plus, the world's most popular backup plugin, gained WP-Optimize.
The takeover brought together a user base of well over 1 million WordPress sites, making it one of the largest WordPress companies in Europe.
WP-Optimize offers everything you need in a WordPress performance plugin, including the ability to cache your website, optimize your site, and compress your images.
While there are other plugins such as WP Rocket that offer this usually, they require the installation of an additional plugin. With WP-Optimize, you just need the one plugin.
WP Optimize Pricing
The free version of WP-Optimize is available on WordPress.org, and the paid version has the following pricing structure:
---
Wrapping Up
These were the 5 best WordPress caching plugin to boost the loading speed of your site.
I hope you really enjoyed the article on the list of the best caching plugins for WordPress in 2023!
If you aren't sure which one you should use, our favorites are WP Rocket, WP-Optimize, Hyper Cache, and W3 Total Cache.
What's your favorite caching plugin for WordPress? Have you used any of the plugins on our list? Let us know in the comments below.