If you are hearing ChemiCloud hosting for the very first time then make a hold with today's ChemiCloud hosting review article, I got stumbled with a top-quality affordable hosting provider that I would love to share with you.
I have hosted some me of my testing site in chemicloud for the last one month to test their services, dashboard, chat support and many more to give you a real feedback about ChemiCloud host company so you can choose better host provider.
Why chemicloud? And what made me write this review of chemi cloud hosting provider?
Well, first thing first, I am always frustrated hosting my active websites in EIG hosting companies so after doing hard research I found an independently owned American web hosting company "Chemi Cloud" so I decided to test and host for a month.
Finally today, the hunting has been ended with ChemiCloud hosting!. In today honest ChemiCloud web hosting review 2023, you will find out its speed, performance, uptime, pricing and comparison and many more.
So without further ado… Jump right into the Chemi Cloud hosting review lists you" re interested in? Just use our handy table of contents.'
About ChemiCloud Hosting
ChemiCloud is a cloud-based server hosting provider founded in July 2016. It's a US-Based English hosting company headquartered in Newark offering wide ranges of hosting including shared, WordPress hosting, Reseller, and VPS hosting in affordable pricing.
ChemiCloud offers the best customer service in the industry with having more than eleven years of an professional teams along with a fast, secure, and reliable cloud hosting servers.
Many hosting tapped into the market but chemicloud hosting still has the best customer experience and host millions of active domains.
Benefits Of Hosting Your Site With ChemiCloud
In this section of unbiased ChemiCloud hosting review, I am going to share with you the top benefits I found of this provider after using it for a month, and later we'll dive into its real testing.
Here are some of the great features that helped ChemiCloud to rank for the best web hosting provider in today's dates with affordable pricing beating countless hosting providers.
1. Free Domain Lifetime
This is one of the great features that impressed me to buy their hosting service, Unlike another hosting provider, they just offer the free domain name for one year but with ChemiCloud hosting the game is totally different.
You will get a free domain for a lifetime if you buy their annual hosting plans and the domain name will be automatically renewed as long as you use their active hosting service.
With another hosting provider, you will get a free domain for just one single year and you have to pay pricing for a domain per year, ChemiCloud hosting is really a saver for online business.
2. Solid Great Uptime guarantee
With their each web hosting plans you will get 99.99% uptime, which means your website will be always online. Uptime is one of the most important factor to look at hosting provider,
If your hosting provider has less than 99.9% uptime guarantee, then you must consider migrating old host to chemicloud,
3. 45 Day Great Money Back Guarantee
Chemicloud offers flat 45 days money back promise which means if you are not happy with their hosting service then you can cancel their service within 45 days, you will get full money refund without raising any questions.
Almost countless hosting provider offers money-back promise but you have to cancel within 30 days but with ChemiCLOUD loud host company you can cancel before 45 days.
4. sSD Storage with all plans
I was quite impressed because it's rare that ChemiCloud hosting offers SSD storage with their shared hosting plans also because not every hosting provider comes with SSD storage.
Not only for shared with their all server plans you will get SSD Storage, SSD storage really boost your server website speed with low response time which is really an advantage.
5. Free CloudFlare CDN with 200 locations
CloudFlare is a free CDN provider but in order to use it, you have to signup and do it manually. With ChemiCloud hosting provider, Cloudflare comes with inbuilt CDN so all you have to enable it right from your dashboard panel without changing any DNS setting.
6. Solid Security Rules Backups
ChemiCloud offers 24/7/365 active server monitoring so they can stop your website from being attacks before any changes happens.
Also, you will get a free Let's Encrypt SSL certificate to protect your site with HTTPS with 30 days backups of the site with advanced brute force and DDoS attacks.
Their applications and networks are so capable to preview the bad guys before they start throwing malware to your site.
7. Free Website Migrations
Hosting like Bluehost and Dreamhost do-not offers free website migrations they charge at least $100/per migrations with experts but for Wordpress migrations they do it for free.
If your website is hosted by another company and wants to host in Chemicloud and be a part of the family then " they offer free website migrations without costing you extra".
The migration will take in same day the time you signup without making you website down.
8. User-Friendly Control panel
Chemicloud offers custom built dashboard panel to their all customers with easy to use and anyone with no experience can use their dashboard panel with more extra features,
Almost many hosting providers use and offer third party dashboard to their customers but to make it more super beginner-friendly they built their own.
You can also access Chemicloud dashboard directly from mobile because their dashboard is suport friendly on mobile and table too.
9. global data Centre
Chemicloud offers global Data Centres so your website will load fast as possible. This hosting company comes with seven different DataCentre locations with four different global countries.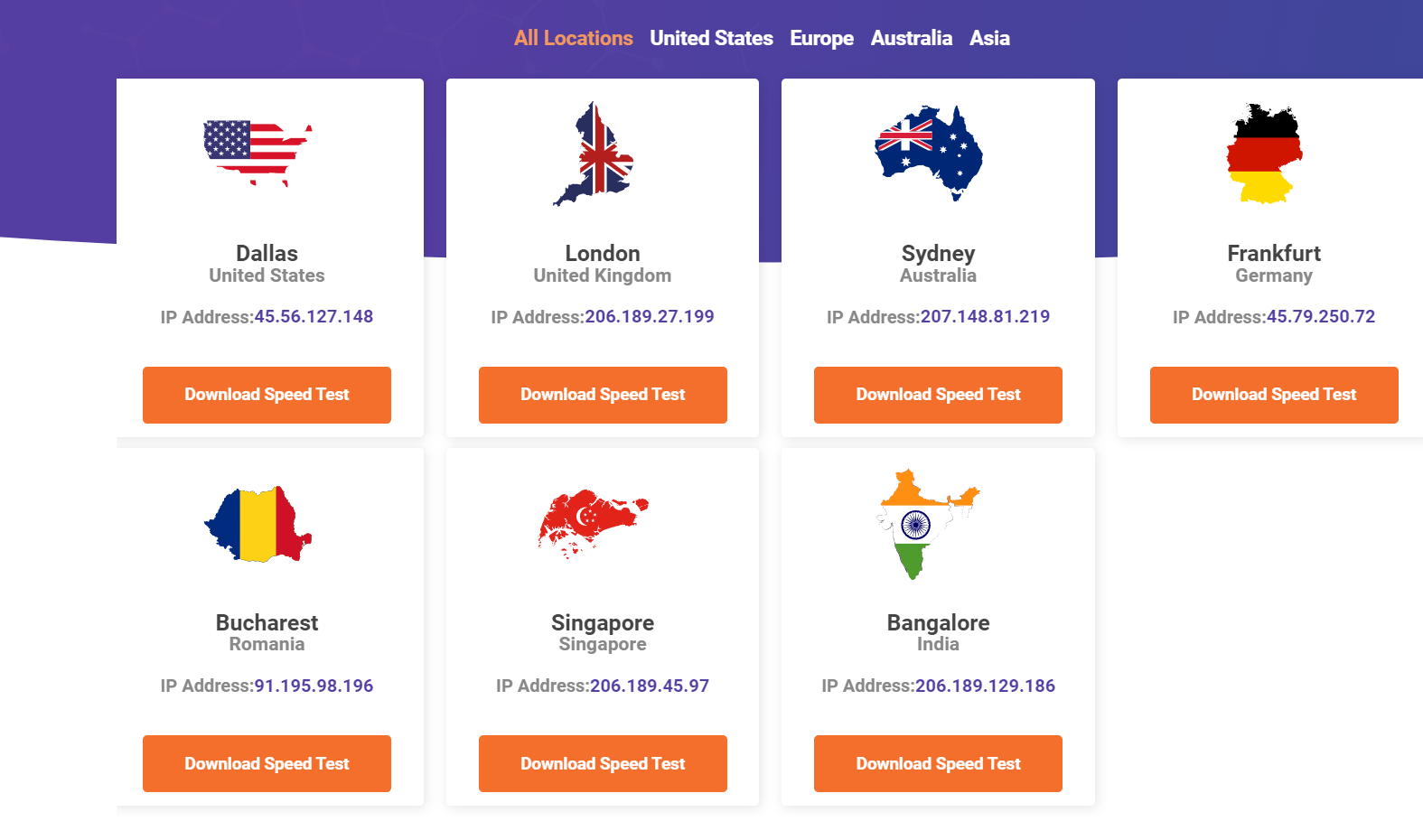 San Francisco (USA)
New York (USA)
London (UK)
Amsterdam (NL)
Bucharest (RO)
Bangalore (IN)
Singapore (SG)
Sydney (AU)
10. Transparent Hosting Provider
Almost all hosting provider offers unlimited plans but with higher pricing and costiler upgrades, that you might go out of cash.
The term "Unlimited" is a way of grabbing customers by the marketing idea because we love unlimited and thankfully to Chemicloud they are full transparency with their pricing and features.
You only have to pay for the resources your website consumes per month which is a great advantage.
---
Honest ChemiCloud Hosting Review 2023: My 30 days Experience

Our Rating:
My Verdict: 5.0/ 5.0
UPTIME:
100% (March 2021 to April 2021)
SUPPORT:
24/7 Live Chat, Phone, Knowledge Base
Scripts:
Supports More Than 500 Applications
FEATURES:
200 Wide locations CDN/ 45 Days Money-Back Guarantee/ 99.99% Uptime Guarantee
/ Free Domain Name for Life/ Worldwide Server Locations
HOSTING Servers:
Shared, WordPress, Cloud, Reseller, Enterprise, and Dedicated Servers
Website Migration:
Yes
Plans Tiers
Monthly/Yearly/ 3 years plan with all packages
PRICING:
Starting at $3.95/mo
With fully transparency i have used chemicloud hosting for one month as being said and today i am going to share with you perfect honest ChemiCloud hosting review to help you is it really a good hosting provider?
In the above section i shared with you some of the great features that impressed me with the hosting provider now is the time for real testing and reviews with my personal eye view.
let's get the review of chemicloud started!
---
ChemiCloud Uptime Testing
I used the tool called "UptimeRobot" to track the website uptime performance. The performance of uptime for the last 30 days was 100% without downtime.
| Duration | % of Uptime |
| --- | --- |
| 24 Hours | 100% |
| 7 Days | 100% |
| 30Days | 100% |
That does not mean your website cannot go down offline if in case there is some maintenance work performed by provider.
Since their servers are hosted in cloud platform and the reasons for high reliability is their CloudLinux OS, which is responsible for the server allocation with more stability.
---
ChemiCloud Speed/Performance Check
Now you have an idea of ChemiCloud uptime for the last 30 days now about the website speed and how much time it takes to load a new website hosted in ChemiCloud?
For this testing i use the tool called "GT Metrix" which is a website performance speed checker tool that enables to give full information about website load impact.
The dream of every website owners is to have decent loading website speed without going out of cash and comes in affordable pricing.
Here is the loading speed of new website hosted in chemicloud:

Chemicloud offers to delivers satisfactory load times with speed result of 1.1s seconds LCP ranging from 32ms to 140ms depending on the location.
Thanks to their premium hardware technologies such as LiteSpeed caching, HTTP/2, and PHP 7 features that boosted server speed with enabling zero cost with 200+ locations CDN.
Also with their SSD storage and SSD servers it made our website the best loadtime with no zero lag time, like a butter smooth.
---
ChemiCloud ( C-Panel OverView)
Unlike other hosting provider, ChemiCloud comes with custom built dashboard from where you can control every elementor website from adding domains to security scan and comes with more features.
You can install more than 600+ script applications such as WordPress/ Joomla/ Magneto and drupal and so on. You will get more features than Cpanel providers, starting with managing email accounts, billing, traffic, Support, upgrade or downgrade the plans, domain a DNS so on.
---
ChemiCloud Pricing (50% Discount) This Month
ChemiCloud is offering a flat 50% discount on their all hosting plans this month. In this section of ChemiCloud Hosting Review, I am going to share with you wide ranges of hosting server plans offered by the hosting company so you can get started with flexible plans with 100% satisfaction.
Web Hosting
WordPress Hosting
Cloud VPS
ChemiCloud Web Hosting ( 50 off This Month)
This month chemicloud is offering a flat 50% discount on their web hosting plans. Their web hosting plans come with three different tier plans.
The basic plans come with all the essential features to host a single website with free SSL, a domain name with daily backups with the pricing model of $3.95/per month with three years terms.
ChemiCloud Hosting Starter Plan Features
• 1 Website
• 15 GB SSD Disk Space
• Unlimited Bandwidth
• Free Domain for Life
• Unlimited Email accounts
• Free Migrations
• cPanel/Softaculous
• Free Let's Encrypt SSL
• Worldwide Server Locations
• Free Daily Backups

| | | | | | |
| --- | --- | --- | --- | --- | --- |
| ChemiCloud Shared Plans/Pricing | 3 Year Subscription Price | 2 Year Subscription Price | 1 Year Subscription Price | Discount | Coupon |
| Starter Plan | $3.95/mo | $4.95/mo | – | 59% | Link Activated |
| Pro Plan | $6.97/mo | $7.95/mo | $8.95/mo | 50% | Link Activated |
| Turbo Plan | $10.95/mo | $11.95/mo | $12.95/mo | 50% | Link Activated |
ChemiCloud WordPress Hosting ( 50 off This Month)
Similar to shared web hosting package, Chemicloud has different tiers plans for wordpress users like Starter, Pro, and Turbo.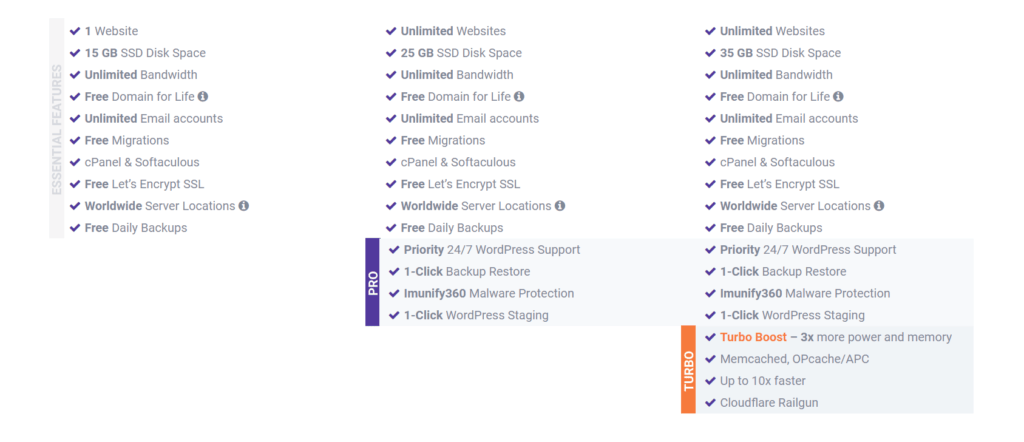 The basic plans come with the pricing of $3.95/per month with wordpress optimized servers/ wordpress experts support with a free domain and so on.
| | | | | | |
| --- | --- | --- | --- | --- | --- |
| ChemiCloud Plans/Pricing | 3 Year Subscription Price | 2 Year Subscription Price | 1 Year Subscription Price | Discount | Coupon |
| WordPress Starter Plan | $3.95/mo | $4.95/mo | – | 50% | Link Activated |
| WordPress Pro Plan | $6.95/mo | $7.95/mo | $8.95/mo | 50% | Link Activated |
| WordPress Turbo Plan | $10.95/mo | $11.95/mo | $12.95/mo | 50% | Link |
The more upper plans you go the more extra features you will get with higher pricing plans.
ChemiCloud Cloud VPS Hosting ( 50 off This Month)
ChemiCloud VPS hosting is fully managed which means you do not have to worry about updating themes/plugins server downtime almost many things because all the things will be fixed by their self-healing technology and expert teams.
Their dedicated cloud VPS plans come with the four plans pricing model, the basic plan comes with the pricing of $79.95/per month.
---
What Others are speaking about ChemiCloud?
ChemiCloud has positive 100% satisfaction reviews from real users in social media, reviews trusted platform such as facebook, trustpilot and many more.
I have collected some reviews from open source internet platforms to move forward so you can find
Chemi Cloud Reviews On TrustPilot
Chemicloud has got 4.8 rating out of 5 according to trustpilot by more than 133 real customers.
Getting 4.8 ratings from 5 is just super notable and go to go hosting provider which is so rare in this days. Hostgator has more than 28millions world wide customer but still has less than 4 rating our of five.
FaceBook
---
ChemiCloud Pros & Cons
Pros of ChemiCloud Hosting Provider
Free lifetime domain name as long as you are active customer
99.99% uptime guarantee SLA or complete refund.
45 day money back guarantee in case if you are not happy with the products
24×7 support available via live chat.
Free SSL/ CloudFlare CDN with free website migration
One click installations
100% positive satisfaction from real customers
Drag & drop builder site builder
Best security with strict firewall rules
Cons of ChemiCloud Hosting Provider
No monthly plans available.
New customer may find the trust level is low due to new in market
Firewall feature is unavailable in their starter plan
---
ChemiCloud Comparison
---
ChemiCloud Discount Code
This month Chemicloud is offering flat 50% discount on their all hosting plans. This offer is for everyone and anyone can get started with using our discount link.
>>>" class="eafl-link">Get my 50% discount>>>>
---
Do I Recommend ChemiCloud?
Ch
I highly recommend Chemicloud hosting provider, i have wrote more than 150+ hosting articles so far but it took me so long to find "Chemicloud" hosting provider and tested it for 30 days and the result is here with "ChemiCloud HOSTING REVIEW".
Chemicloud has delivered solid uptime, free features such as domain, 200+ locations, with 45 days money back promise and thanks to their website builder that will help build website quickly with best design.
ChemiCloud has been always transparent with their pricing and renewal rates and so-on. This hosting company is best for every type of business owners and really a great hosting provider to save money and get tons of features.
Overall, ChemiCloud ranks near the top of all web hosting companies for both uptime (99.99%) and speed (140 ms according to bitcatcha). Their customer support team is knowledgeable, fast, and friendly. All plans come with a free domain name lifetime, CDN, SSL certificate, and email accounts.
So what are your thoughts about the detailed ChemiCloud hosting review? Did you like our today chemicloud honest review?
Have you used ChemiCloud before? I highly please consider leaving a review below — good or bad — doesn't really matter as long it's helpful to our readers. Thanks for your great support.