This article contains the 7 of the best kinsta hosting alternative in this 2021 year. Kinsta is one of my favourite managed wordpress web hosting from years now. They are top performance hosting when it comes hosting for wordpress to use on large scale business and high traffic websites.
Kinsta is still the top-notch web hosting when it comes for wordpress managed to host but some people strength does not find it useful for their purposes because one size doesn't fit all.
If you are searching for the kinsta alternatives then you have landed to the best article, with that out 7 kinsta web hosting alternatives I am confident that you will find your perfect match alternatives.
Lets dive right in.
Best Kinsta Alternatives 2021 Editions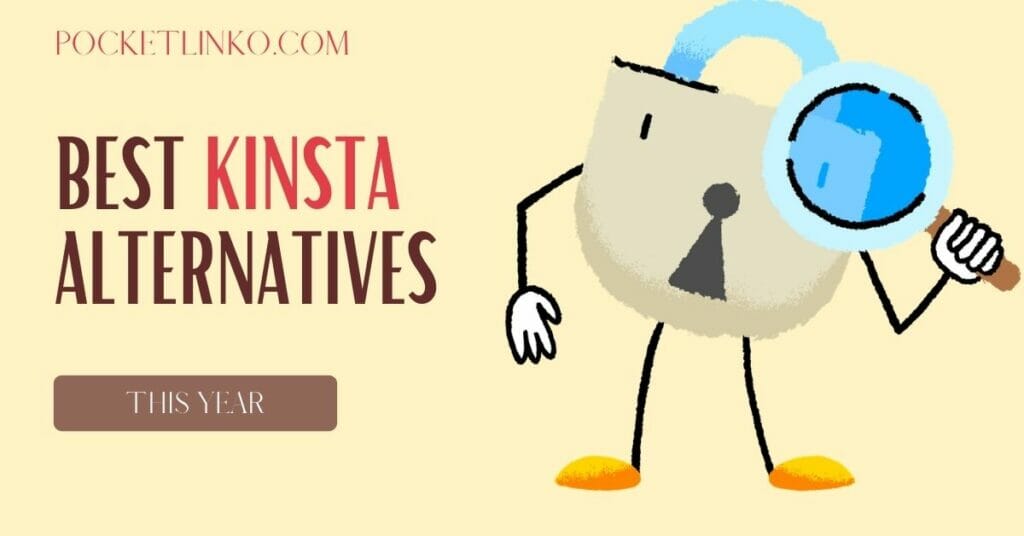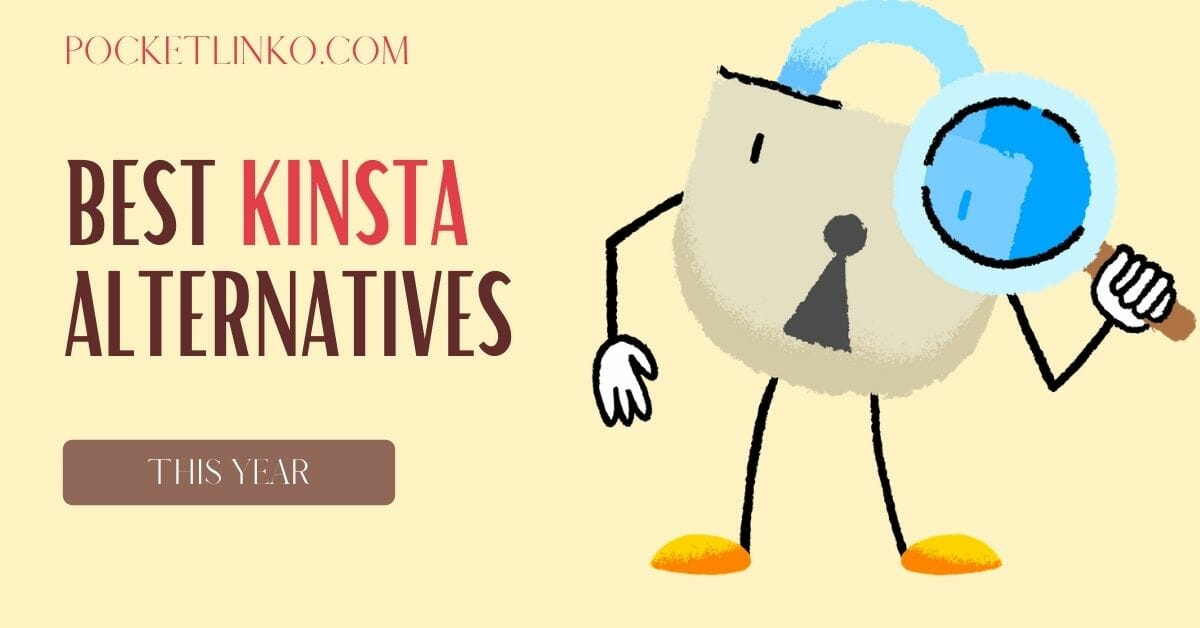 Here are the best kinsta alternatives you have searching for,
#1. WPX Hosting ( Best Managed Kinsta Hosting Alternative)
One of the best kinsta hosting alternatives is the wpx hosting which stands in our #1 position founded by Terry Kyle. I wouldn't be wrong if tell this.
WPX hosting is the popular managed web hosting for wordpress sites and fully focus on speed, performance and claimed to give the world fastest response support of average less than 30sec.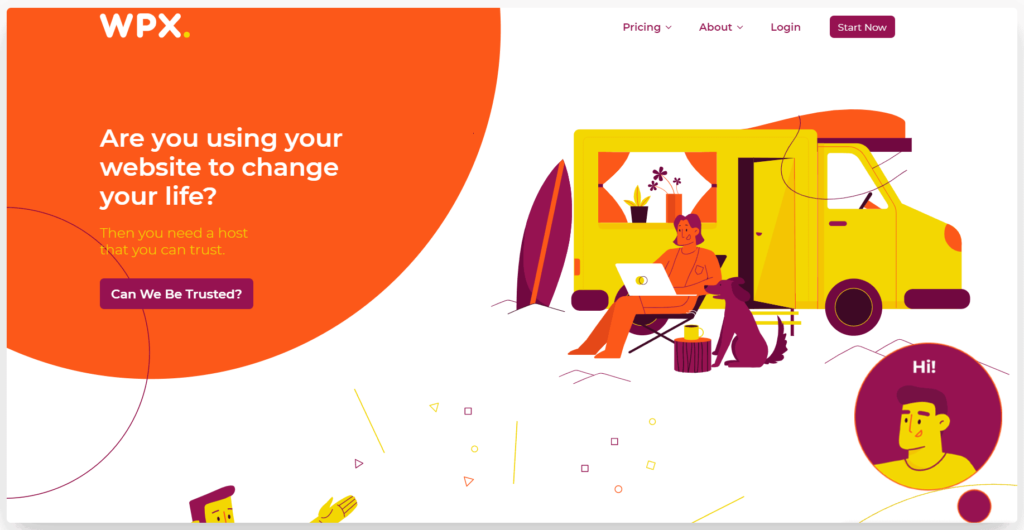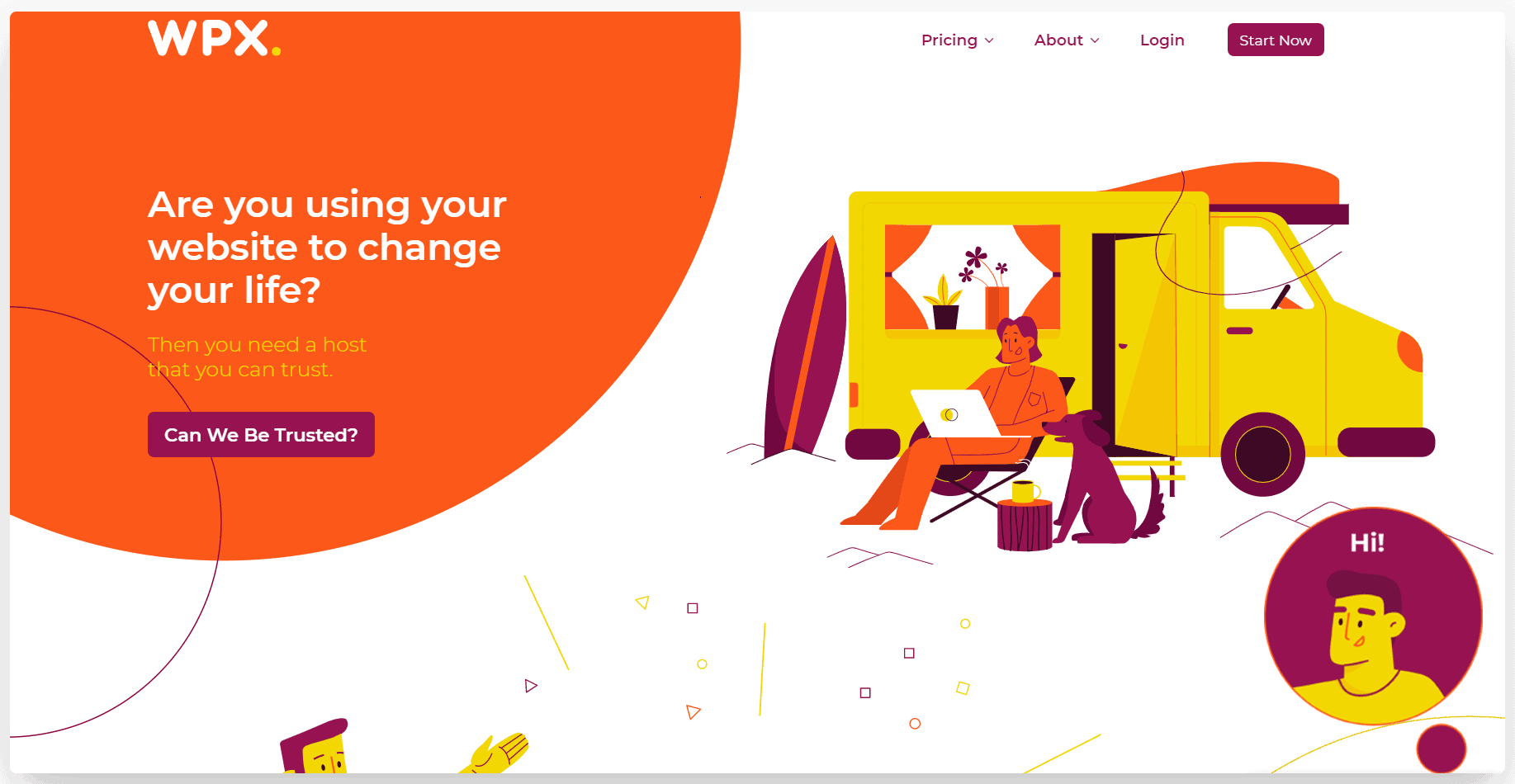 This web hosting is very known to the online community and their huge brand and tells itself "WordPress Digital Experience Platform," and its tagline is enough for web hosting users. If you want very hassle-free website migrations and top-notch speed then you must give try to WPX host.
Wpx Hosting comes with only 3 different plans and every plan can handle unlimited traffic and best integrated with eCommerce stores and blogs.
WPX Hosting: Why this is #1 Best kinsta alternative
From the starting plans called BUSINESS can handle up to 5 websites which is their basic plans while kinsta allows only 1 wordpress installations for 1 domain. While other wpx hosts can host up to 15 and 35 websites.
What makes unique WPX from kinsta is it costs lesser than kinsta and only in their basic plans it can handle 5 websites with unlimited traffic.
Almost many web hosting which is top-notch and used for high traffic wordpress do not allows live support feature. Where WPX host claimed to give less than 30 seconds average response time.30 with backed by all three methods.
WPX can host 5 websites at the same time where kinsta allows only 1 website with the costs of $30 where wpx costs lesser than that.
WPX Hosting leverages Google Cloud Platform with the latest WordPress versions installed with PHP7+.
Gives the options for unlimited website migrations totally for free
Full SSD servers
Easy to use for beginners hosting, no more hassle dashboard and comes with one-click WordPress installation.
Server-level maintaining and caching via Varnish and Memcached.
Custom built-in CDN including High-Speed performance With 26 Global Edge Locations
Fully AWS cloud infrastructure.
99.96% Uptime Guarantee
One-click software installations
Nginx server.
30 Day Money-Back
Unlimited Free Website migrations no limits 24hrs/7
Get rid of Daily Malware Scanning & Removal with their inbuilt scanning tool
High speed 9x Faster speed
Free backups
WPX Hosting: Pricing Plans VS Kinsta
Kinsa basic plans start with the pricing of $30 where you can install 1 wordpress and get only 25k visitors per month with only 10GB Space and if you cross the limit of 25K+ visitors a month you host will not be down ut you must have to pay the price per visits depends on the plans you choose.


Where…
Wpx Hosting comes with only 3 different plans and the basic plans come with the pricing of $20/month where you can host 5 websites with unlimited WordPress installations and there are no limits for traffic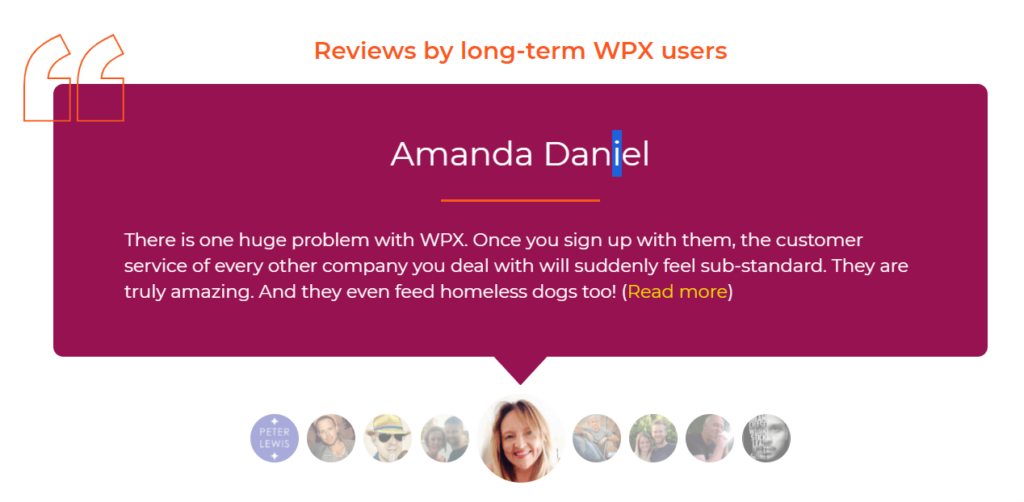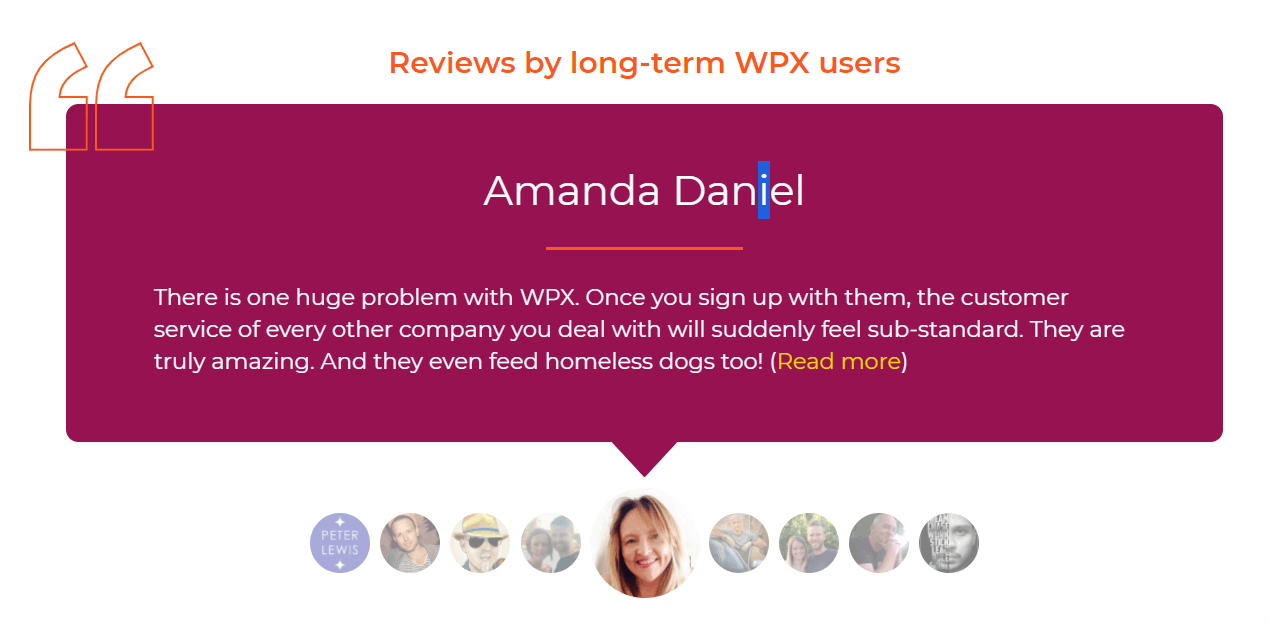 This is why WPX ranks for the #1 best kinsta alternatives for managed web hosting. Their prices are not much when it compared with their features and budget less expensive.
Cloudways is probably the #2 best alternative to kinsta, with over more than 1300+ servers with more than 65+ Data Centers.
Cloudways is a managed cloud server hosting where you can choose six different cloud providers to host your site without costing you extra which makes your work easier and easy to manage with the best supports.
The most beneficial feature of Cloudways is that they STORE file the site of the user on multiple servers which means an easy migration in if there is any incident.
While several WordPress hosts have gone "down market" to offer more affordable plans for random users, Cloudways has actually gone "upmarket" and focused on quality and services rather than price.
Read My: Honest cloud hosting review after using it from months. Why this web hosting is called the best-managed cloud host brutally Honest Review.
Cloudways: Why this is #2 Best alternative to kinsta
cloudways is also a managed web hosting and powered by 5 different infrastructures for your high traffic websites you can choose to host your websites on six different most popular cloud provider like;
DigitalOcean
Linode
Vultr
AWS
Google Cloud
You can host your site on six different servers DigitalOcean server (DO), Linode, Google cloud platform, VULTR or Amazon AWS in the same place.
Cloudways offers month to month go pricing system for their every plan which means you can pay them monthly wise with exceptional very good affordable entry-level network hosting with the starting price of $10 to $30/M depends on the plans you choose.
High-quality dashboard for easy websites manage and installations
24/7/365 Live Chat backed by all three methods: Online support; emails and phone
Advanced Server Customization and Configuration
Live Proactive Application Monitoring
3x Faster SSD than another web hosting
Optimized stack with ready to use caches including Memcached, Varnish, Nginx, and Redis to deliver an expedited response
PHP 7 Ready Servers
Free CloudWays Inbuilt CDN
Free WordPress caching plugin
Protect your WordPress websites from traffic congestion caused by malicious bots, brute force
CloudWays: Pricing Plans VS Kinsta
Cloudways starting pricing plans comes with just $10 on the digital ocean where you can host 1 website with Free SSL and website migrations, 24/7/365 Support, Staging Environment Optimized With Advanced Caches Auto Healing with 100% uptime guarantee.

Fastcomet is our #3 best kinsta host alternatives while I can't compare fast comet with wpx they are managed and fast comet is totally different from their level. This web hosting starts as fresh but after few years they became huge brand and very know to the WordPress and online hosting community.
The reason behind is they have continuously constant improvement on their hosting systems and supports. That being with fastcomet you get free 1 website domain for lifetime. While you move to their hosting your domain will be automatically renewed for 1 extra year with free website migrations.
Why Fast comet is better than Kinsta Hosting?
The first reasons is very know its because of their pricing kinsa basic plan starts from $30 where you can host one website with no free domains or renewal but in case of fastcomet you get 1 free website domain for lifetime while you migrate to their host you can one extra renewal for free.
Free content delivery network which helps you site to load much faster than before which can hosts images, videos, scripts, etc quickly.
Fastcomet claimed to give 100% uptime guarantee they remit on their promise, and your website will load up from other servers if there's a problem in one.
You will also get free cpanel where you can install hundreds of scripts and control every part of websites.
Daily and Weekly Backups
45 Days free 100% Satisfaction Money Back Guarantee
The best customer support backed by email,phone, and live chat.
Free SSL
Pre made 3000+ pages of tutorials to get you started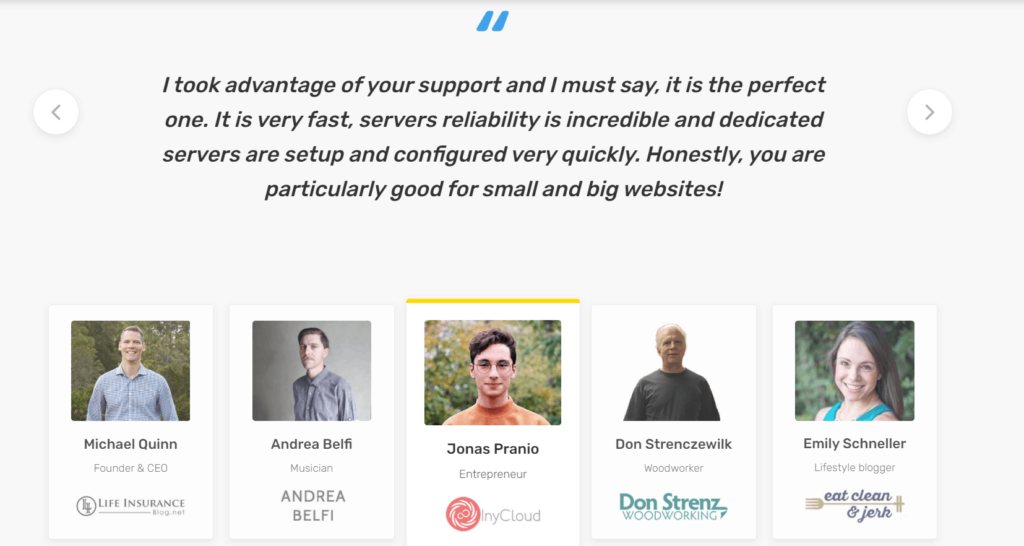 Compared to the other shared hosts like A2 Hosting, Bluehost, Justhost, FastComet stands tall in many premium features they provide for free.
This web hosting is one of the best kinsta alternatives when it comes to host multiple websites at the same time without costing you extra.
This company offers powerful host for everyone like for freelancer, small business, agencies,woocommerce and etc more than that.
Liquids web has been in the market from more than a decades now. They host and provide different servers and plans for every types of niches and persons looking for.
They have robust high performing severs especially made for wordpress sites with deeply configurable cloud hosting along with engineered applications and dedicated server products.
Why Liquids Web is better than Kinsta Hosting?
Their starting plans is called wordpress Spark which comes with the pricing of $19/mo with 14 days free trials. In this plan, you can host one website, with 15Gb of SSD storage with 2 TB Bandwidth and with full 30days free backups.
No any restrications on bandwidth, storage.
Free SSL with deep caching
Access to developer tools; WP-CLI, GIT, and SSH
Latest php7+ updated
Free stagging service

Final Notes
So here were the 4 best kinsta alternatives. Kinsta is best hosting but with their pricing, it's somehow not ok but it is still the best and just because of their pricing it can't be downed from the list.

You can pick any web hosting from the list and they are the best alternatives.
If you still have some questions regarding kinsta then you can always feel free to comment down.
Here are some guides helpful for you,