I confess I used to be siteground superfan.
After migrating my hosting from Siteground to Cloudways now I am in love with it and I am sure you will love this Cloudways hosting review.
There are lots of good and better web-hosting out there – is it Cloudways hosting worth paying?
Amongst the various providers, Cloudways will definitely overtake your attention with its unique but simplified approach to managed web hosting.
Cloudways is a little more technical to set up but (they provide free website migrations for their users.
Are you looking for faster-managed web hosting at your budget for WordPress website and want a faster, secure, and highly reliable web host?
Cloudways is definitely for you. Check out my honest review and how my site speed went from 8sec to 1 sec with this hosting without using CDN.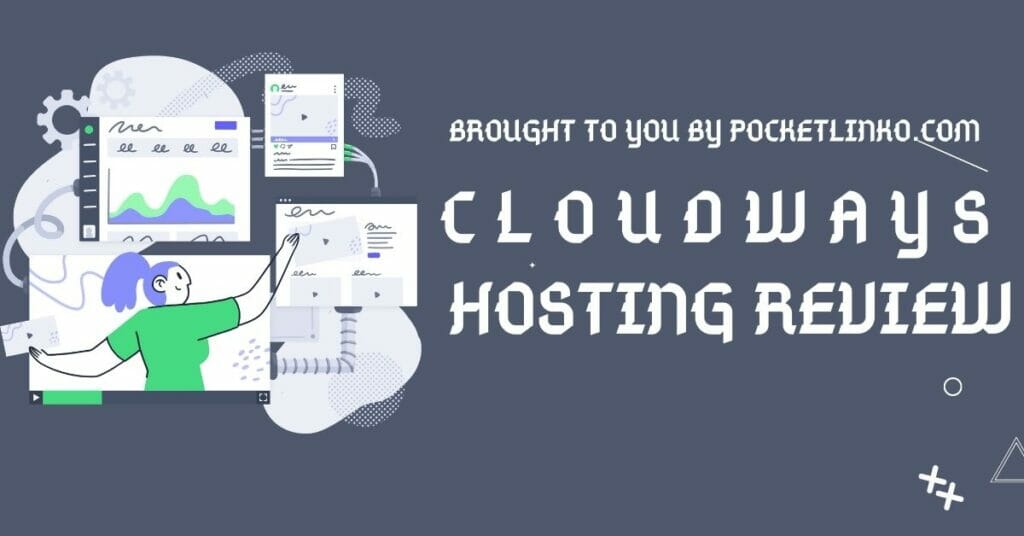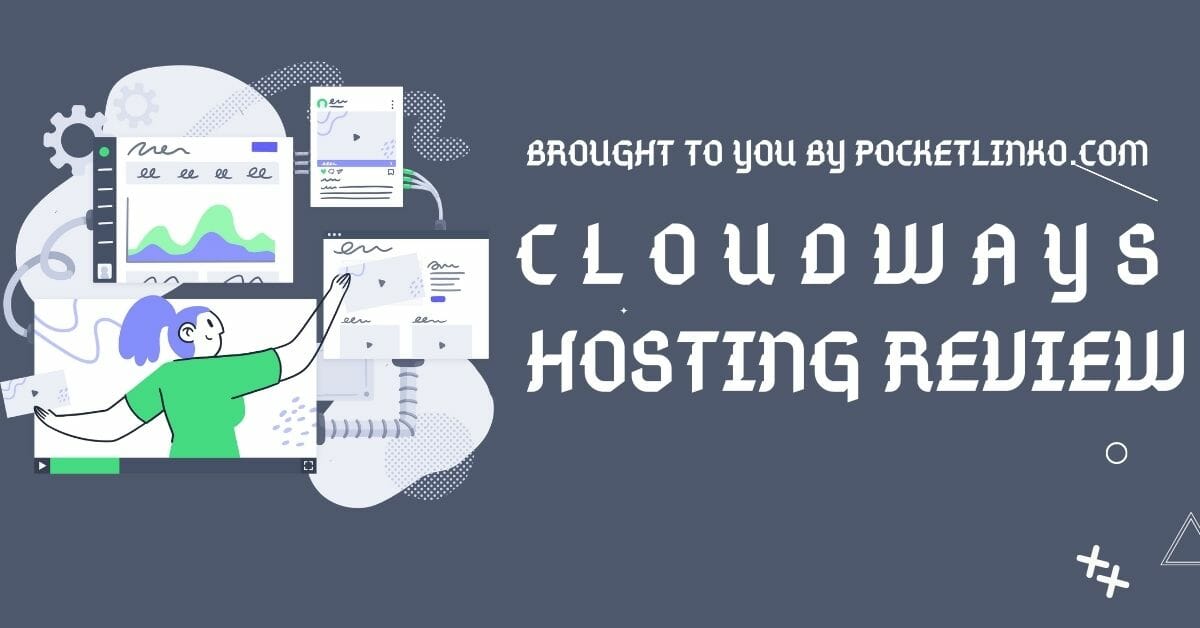 Cloudways Hosting Review: 5x Faster Load Times After Migrating From SiteGround's
I was using siteground hosting before and just a week ago I migrated my entire site to cloudways and now I can say I found a better HOST to save money and best hosting so far I hosted.
Features List Of CloudWays Web- Hosting 2021
Here are the honest awesome lists and features of cloudways I used and you will get after signing up.
Cloudways offers you fully managed web hosting and promises no more slow loading WordPress sites and no more WordPress hosting headaches.
You can easily clone your website to test new designs or plugins.
You can easily add or remove your server resources or storage.
Free website migrations completed by their expert team (so you can easily migrate from your existing web host to cloudways hosting)
High Designs UI, UX dashboard
You can easily take backups 24hrs
Much more…
Love the features get started with this link cloudways hosting and access to the free trial.
1. I Was Previously Using Siteground WordPress Hosting
As being said above,
I confess I used to be siteground superfan.
But as my traffic started growing I was getting Cloudflare ERROR 520, which means started getting CPU over usage on siteground WordPress go geek plans.
I purchased their go geek plans and upgraded them to $14.99/mo still the same problem and changed my WordPress theme from generate press to Astra theme.
After successful theme changed the first thing I did, I fully migrate my website to the digital ocean on cloudways.
After migrating my load times suddenly dopped in half from 8 sec to 1.9 sec roughly paying the same amount for siteground i found Cloudways hosting much profit and time-saving hosting.
Unmistakably, I'm happy.
2. Load times 5X Faster Than Before
I signed up for 7+ different web hosting and measures speeds with the GT Metrix tool. On each web hosting, I installed Astra starter theme name with 9plugins including page builders, no CDN.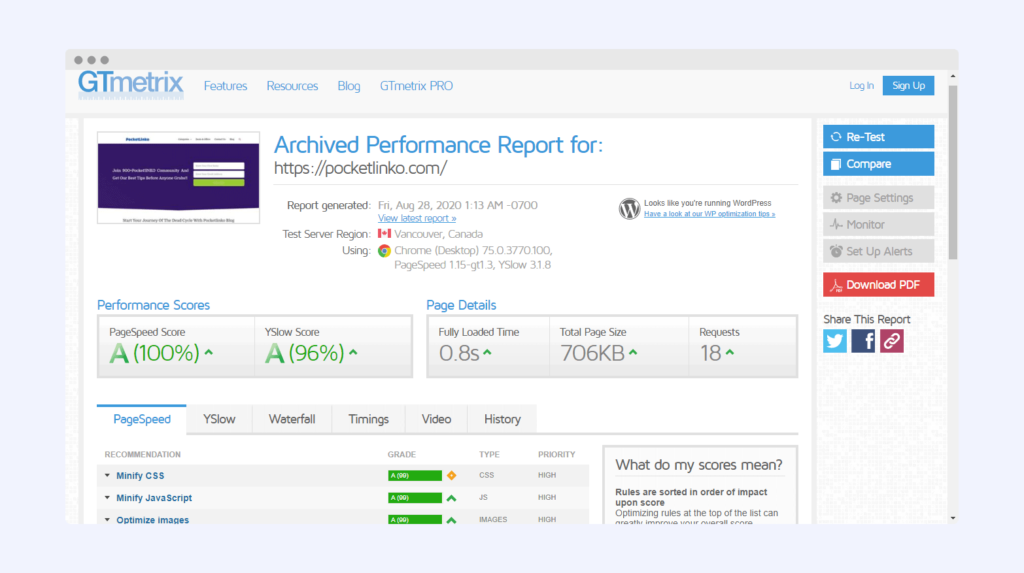 Now time for a conclusion.
I ran a test on 7 different hostings including cloudways web hosting .
The result..
Winner – Cloudways hosting – $10/M
I found digital cloudways hosting is the fastest WordPress hosting based on my testing.
Let's end the result and coming to or site pocketlinko here's the speed test result- 500ms.
4. Previous Hosting VS Cloudways hosting Load time
There's no justifying the graph of gt-metrix.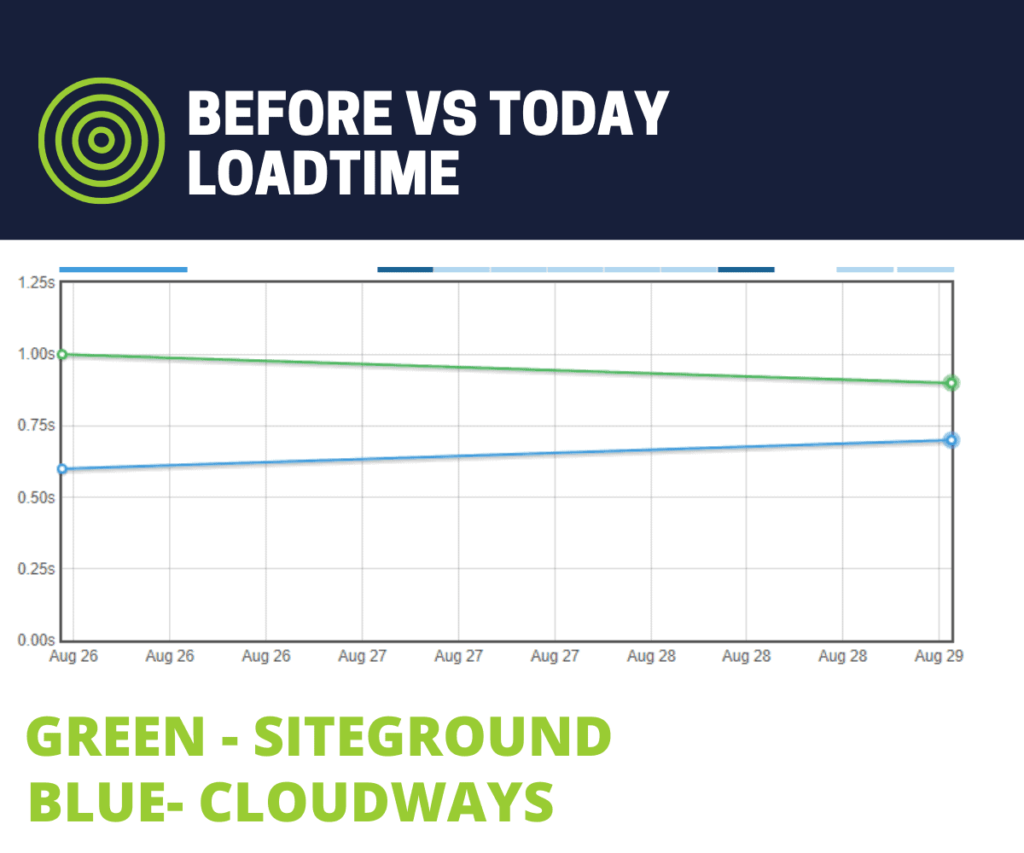 The huge difference was load time. My page is having more than 30+images with page builders , forms,popouts, etc.
My page load time is under 1.8sec and sometimes it goes 0.8sec if the cache is cleaned and yes my page size is just 706Kb not even MB with the request of just 18
Quite shocked with the result.
What are you waiting to start using cloud hosting today..
Poor Siteground load time with GT Metrix result (Checkout).
5. What Pros& Customer Are Saying Who Migrated to Cloudways
What I have to say and what other people are talking about cloudways including pro bloggers and hosting masters.
This is my load time after migrated from siteground to cloudways hosting now saving a bunch of money.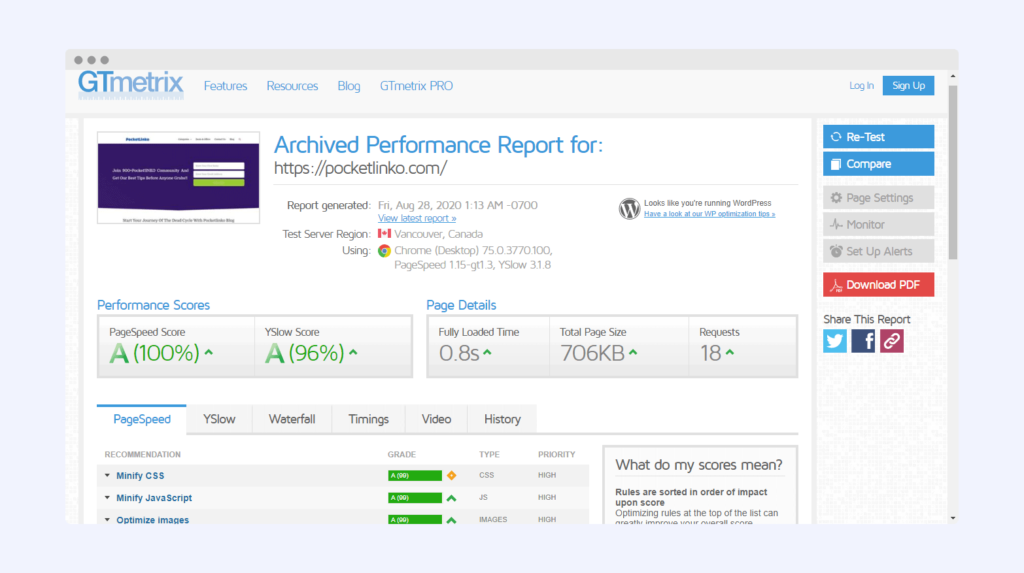 Other people who migrated to Cloudways and pros reviews.
6. Get Rid Of No-More CPU Overages
CPU over usage is one of the biggest limitations of Siteground and other hosting.
Another reason for moving to cloudways WordPress hosting is siteground CPU over-usage.
Take a look.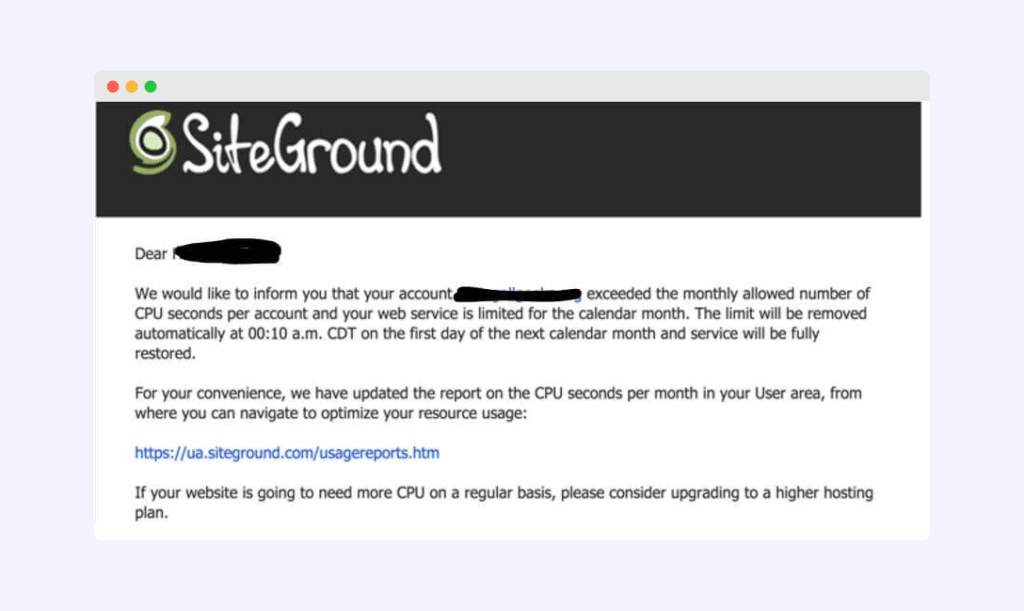 I was forced to move to better host and choosed cloudways my hosting partner.
I was paying $10/M to siteground hosting and wherein cloudways with same amount i am getting almost no CPU usage and beter performance.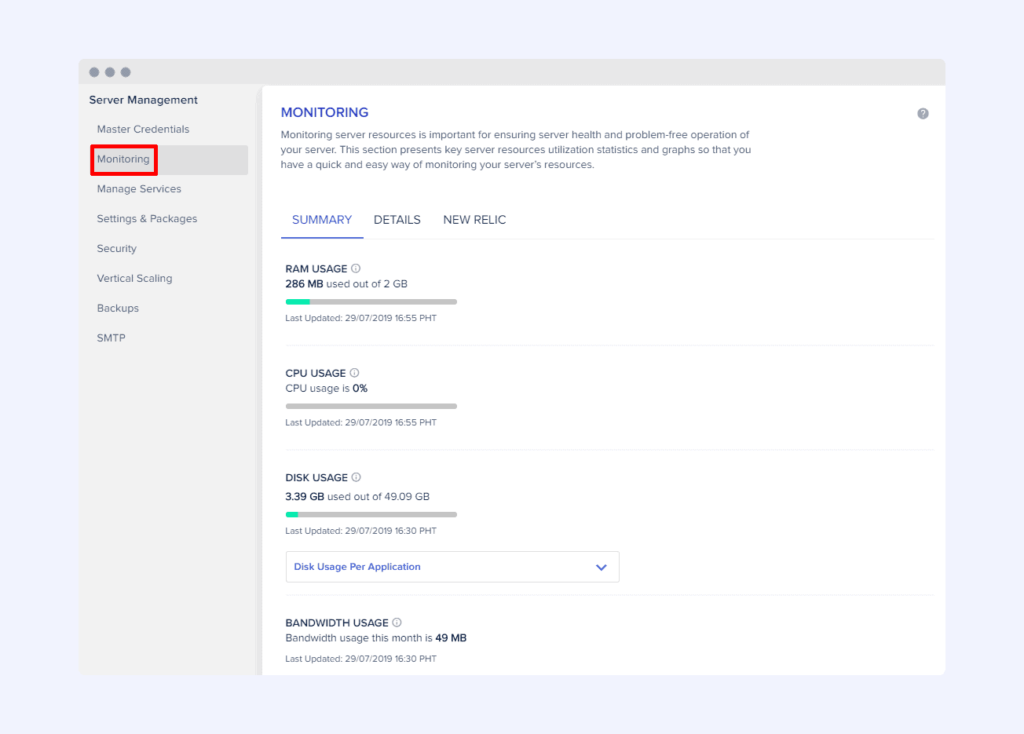 7. TrustPilot Cloudways Review
Rating -4.8
Find out what Trustpilot reviews users have to say about Cloudways web hosting.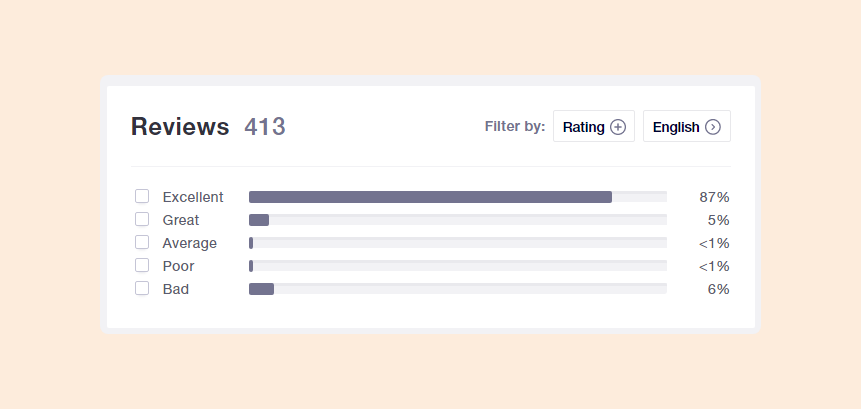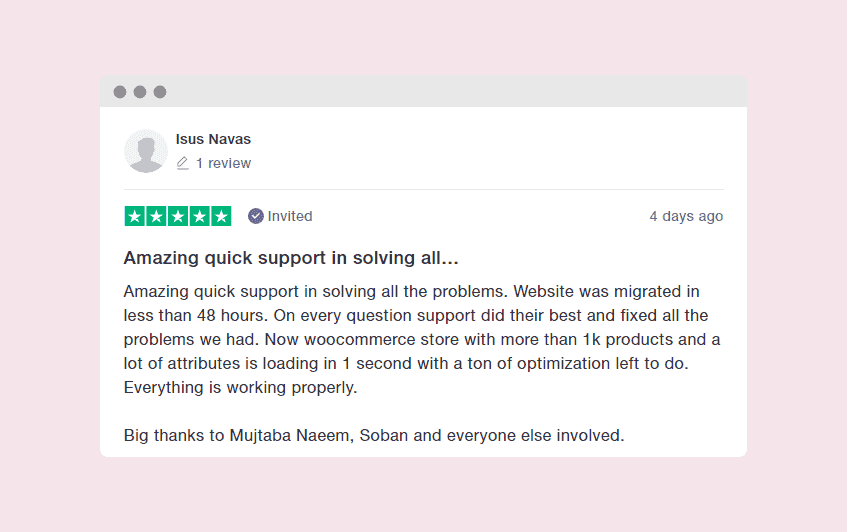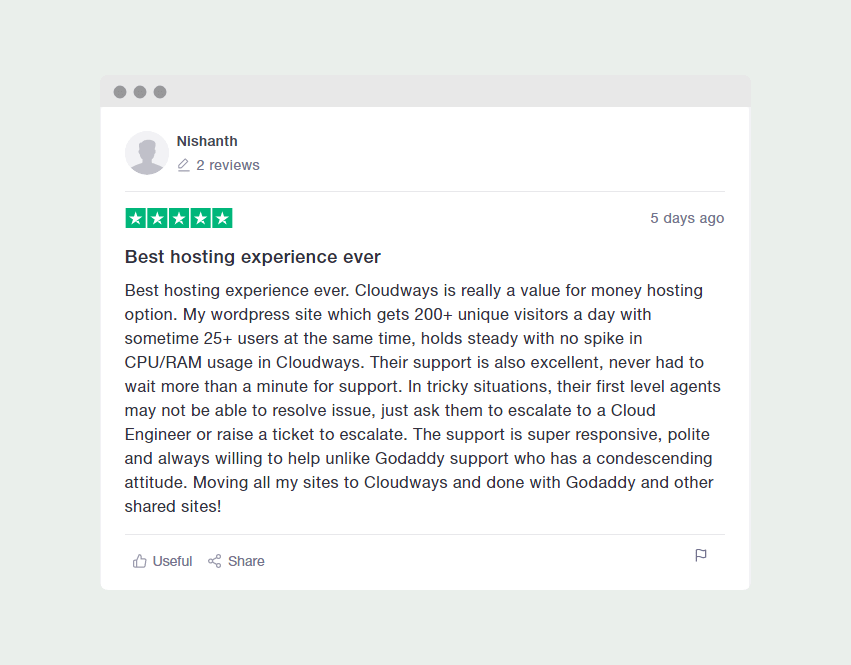 8. Cloudways Facebook Polls Reviews
Siteground, Cloudways are always in a top best hosting company and got lots of polls.
Don't judge cloudways by FB polls Siteground has got many votes because it is cheap they've been around forever (until you have to renew).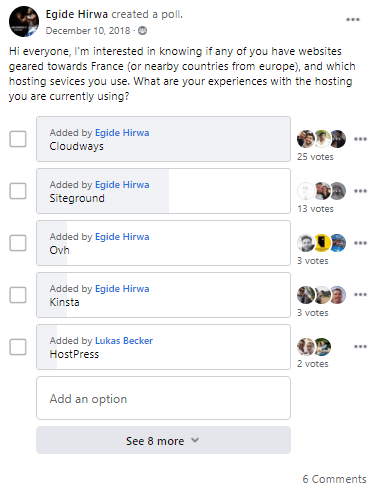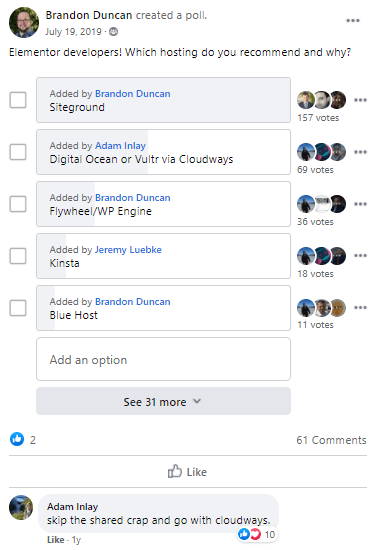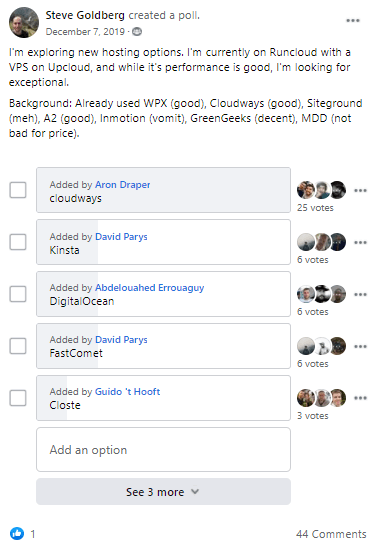 9. Top Reasons To Consider CloudWays Hosting
Our blog is also currently hosted from cloudways and believe me after reading this cloudways hosting review this could be the best hosting and game-changer.
The fact:
Here are the top 5 benefits of choosing cloudways hosting to run your websites, blogs.
With Cloudways, you can choose from 5 cloud hosting providers.
Free Migrations
25+Data centers
Free SSL
CloudWays Add-Ons
1 Click Backup
Advanced Custom / Varnish Settings
Much More…
10. 5 CloudHosting Providers to Chose
With Cloudways you can choose 5 different managed hosting providers at affordable price.

Cloudways has written a definitive guide on which managed to host plans to choose.
I am currently using digital ocean hosting which is the most popular and cheap.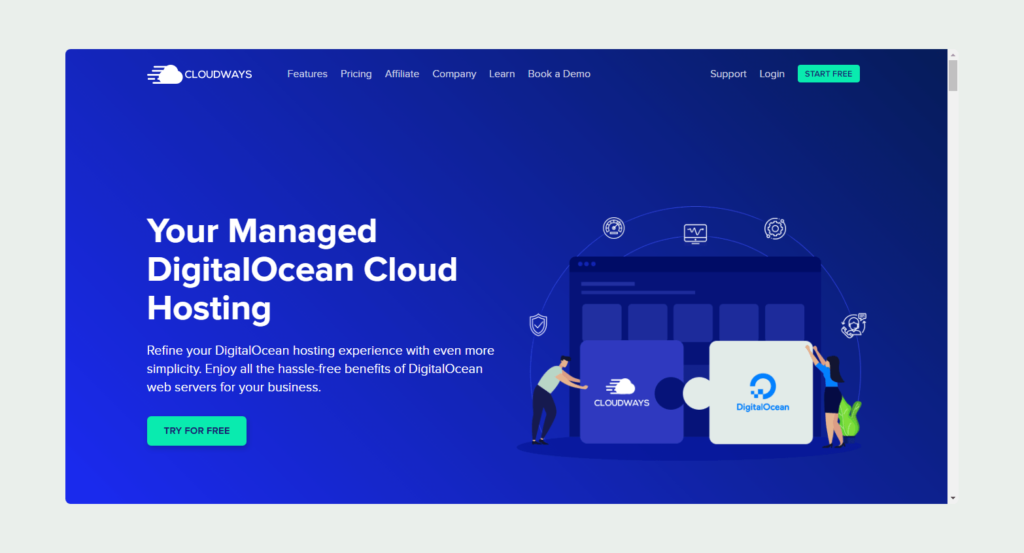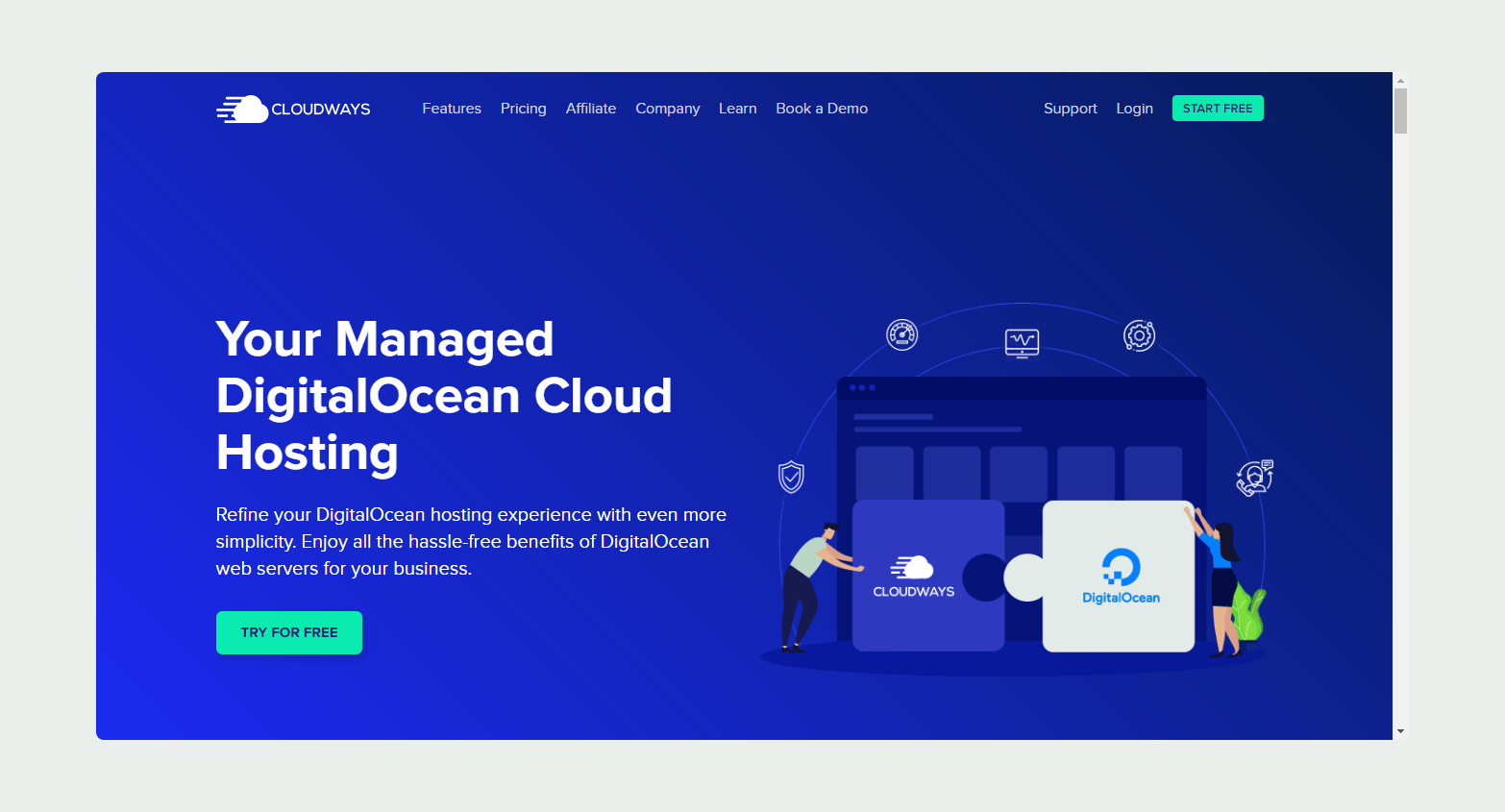 11. Hassle-Free Peace Website Migration
Cloudways has done my free website migrations and went very smoothly without breaking the site.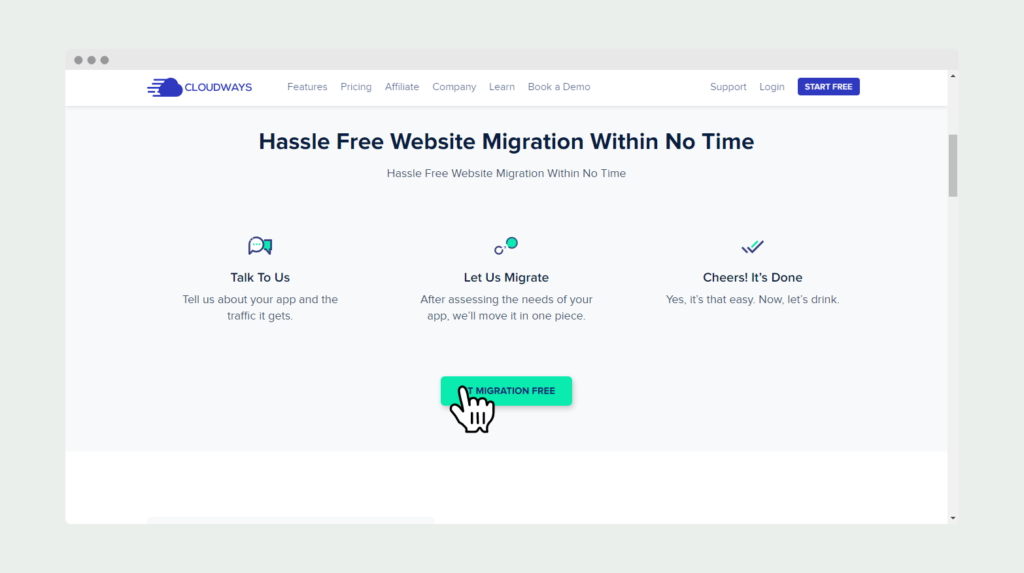 Head over to this page – Request Free Website Migrations and to learn more.
12. How To Get Started With Cloudways Hosting +Free Trial
Cloudways review done.
Let's host your websites/blog on cloud managed-web hosting with these steps.
Step 1: Signup for Cloudways free trial.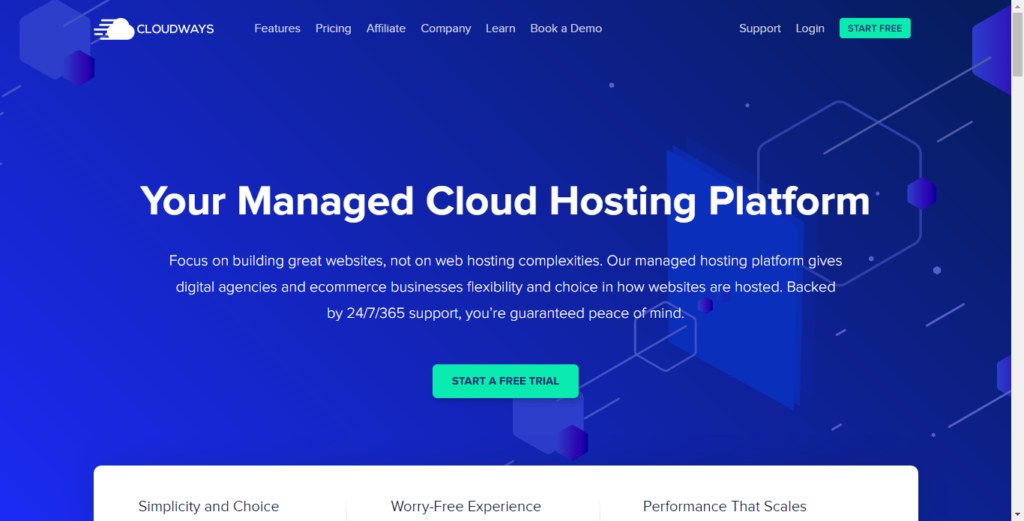 Step 2: SignUp to get a free trial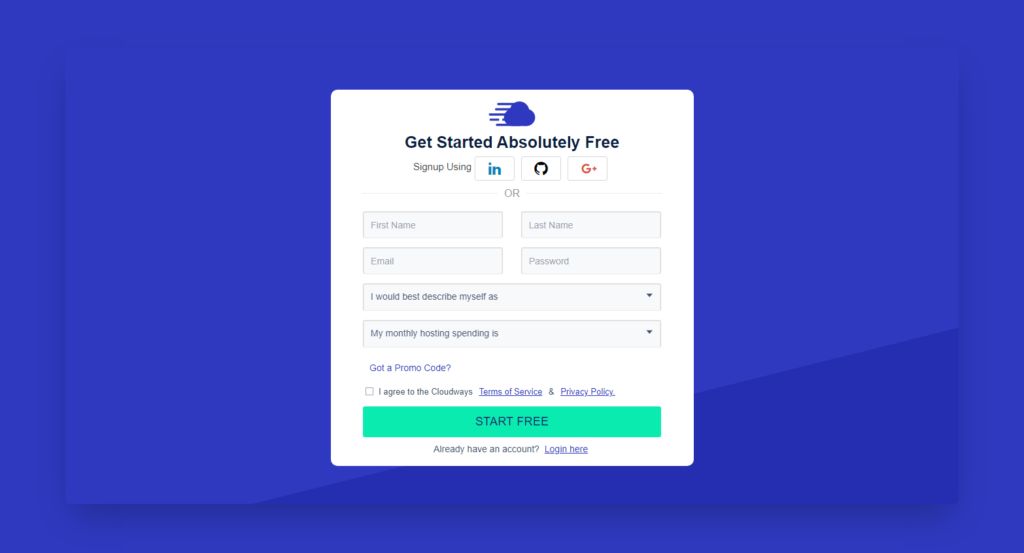 Step3: Click On Launch to host your site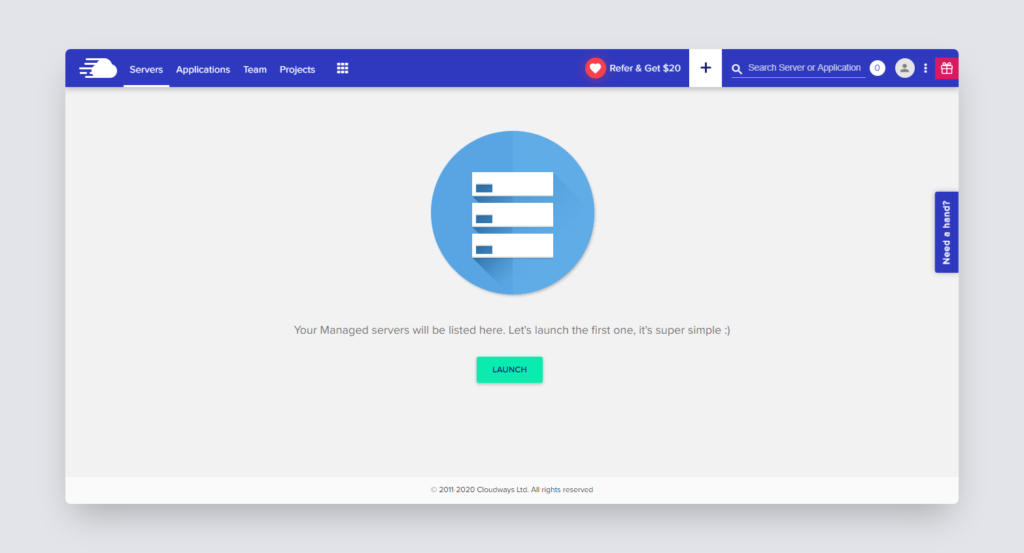 Step 4: Select your app/server name, select a server (I highly recommend DigitalOcean or Vultr HF), then select your server size data center closest to your visitors.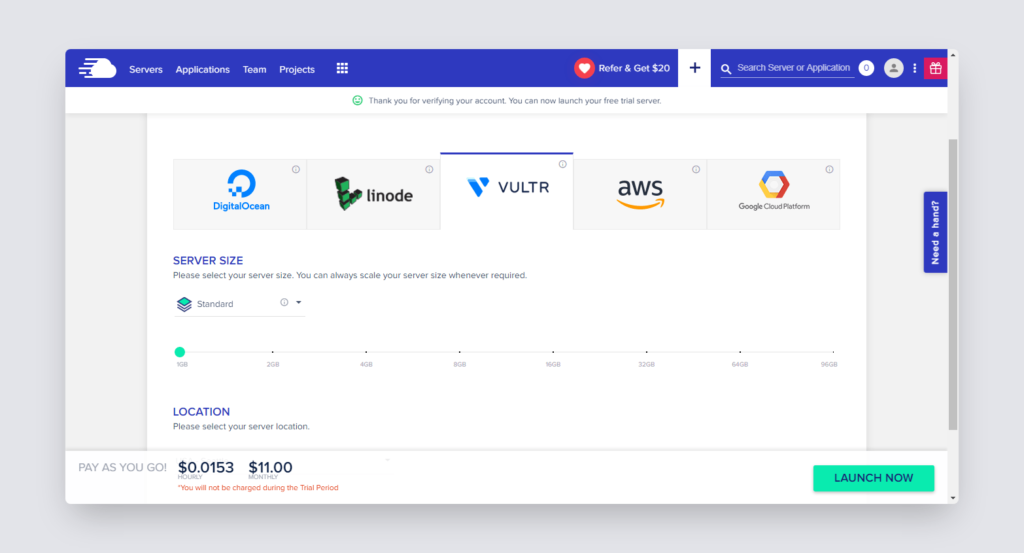 When done, click Launch Now.
I am currently using digital ocean because while I hosted my site on cloudways there was no vultr server it has been launched by cloudways teams.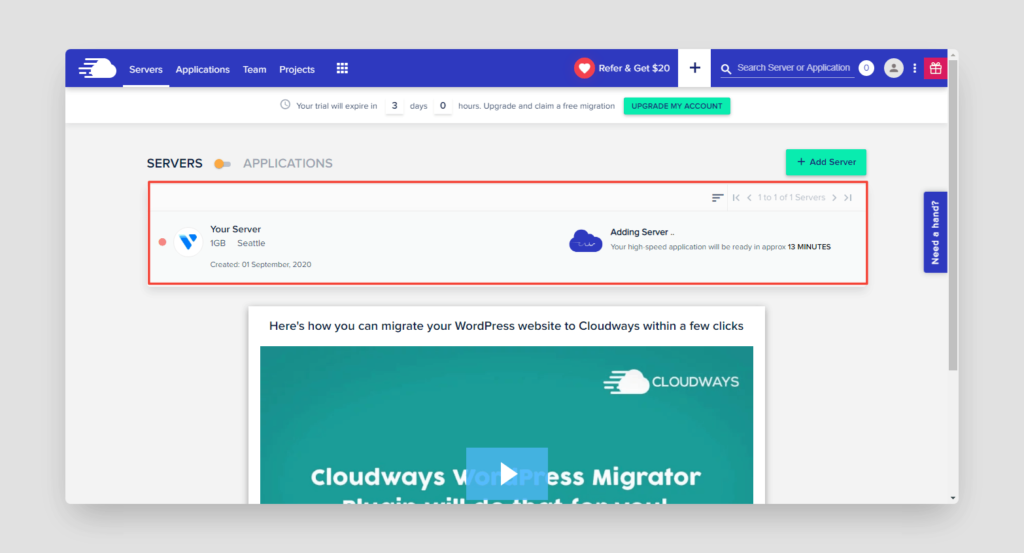 Final Thoughts
One Word – I am a Happy Customer i wish i have used cloudways before.
Additional than a large performance development, managed hosting also takes care of software updates, security patches, and hardware management.
If you are looking for managed web hosting then you give one try to cloudways.
In the case of any questions,
Feel free to ask in the comment section below I don't bite. Do share your experience & review of cloudways managed web hosting with all of us.
Now what?
Use my: Ultimate 26X+ Blog Post to dominate the top 10 SEARCH ENGINE.
Your time 🙂 Thank me ❤️ for sharing this article…