You have landed to this article to know the best Flippa alternatives.
Perhaps you have already heard of Flippa if you are familiar with online business. If not, it's a marketplace for buying and selling websites, domain names and mobile apps.
We know Flippa is one of the best website to sell websites, apps etc and buy. It's like buy and sell anything at a suitable amount of money.
Everything things or product has a problem like pros and cons, no one is perfect right?
Although it's the biggest marketplace to sell your websites and apps, it may not be the best option for you.
Hence, we have explored certain sites like Flippa that may be considered as a better option as compared to Flippa. It would be best to understand and examine best Flippa alternatives.
In this article, we have listed 5 best alternatives to Flippa.
5 Best Flippa Alternatives To 5x Profit
There are lots of companies and websites to sell websites and domains, out of them there are only 5% who give an appreciable amount for selling websites.
Now you might have a question?
Why in this article there is only 5 Flippa alternatives..?
The only one reason is because we analyze and test all Flippa alternatives and we write articles for your for the best of the best show your time will not lose.
These are the best Flippa alternatives for this year to boost your profit.
01. Empire Flippers (Best Flippa Alternatives)
This company was founded in 2013 by Joe Magnotti (CEO) and Justin Cooke (CMO), and has marketed over $93,000,000 worth of Amazon Associates businesses, affiliate websites,
E-commerce businesses and many other types of online businesses.
They have featured Empire Flippers on BuzzFeed, Business Insider, Entrepreneur, Shopify, Moz, and many other outlets, which solidifies their legitimacy.
What is Empire Flipper?
Empire Flippers is the number 1 "curated marketplace for buying and selling established businesses." Empire Flippers specializes in helping people buy and sell online business.
It is the best alternative to Flippa and works same as Flippa with a different algorithm.
If you don't have time to read this topic "Empire Flipper" can check out this video.
Quick Facts About Empire Flipper Company.
Marketed thousands of websites
90% selling success rate
Businesses/websites must have a 6-month SOLID track record of at least $500 profit per month
Businesses/websites must use Google Analytics for at least 6 months
Website manipulation to inflate traffic or income is unaccepted
Using PBN's are noted
The only one reason empire flipper is better than Flippa is you really don't have to spend time in submitting document.
There are only 4 steps to sell your websites and buy websites.
Empire Flipper is a lower end marketplace for online business owners. It's a superb place to sell your site if you don't mind dealing with a lot of tire kickers.
Pros of Empire Flippers:
Cons of Empire Flippers:
Empire Flipper allows anyone to list any site for sale. You can buy any site for sale.
I appreciate how there's room for anyone to use Flipper Whatever your budget, whatever your asset size. You can buy or sell on Empire Flippa.
02. FE International (Flippa Alternatives)
FE International is 2nd Flippa alternatives with a Website Broker You Can Trust.
Founded in 2010, FE International is probably the most established broker for online businesses. They have offices on three continents and even run their own conferences.
The listings at FE typically start in the 5-figure range and can go up to asking prices of several million dollars.
What is FE International?
FE International (Flippa Alternatives) also works with the same process of Flippa an empire flippers.
This types of services are same, only the difference is thier algorithm and other payment options.
FE International provides award-winning M&A advisory services for mid-market SaaS, E-Commerce and Content businesses. The company has become the pre-eminent adviser and valuation thought-leader in the industry.
FE International offers comprehensive exit planning services and direct access to an established network of pre-qualified international investors.
To drive demand to your business and maximize value for your company.
Quick Facts About Empire FE International Company.
94.1% sales success rate.
Over 800 business sales.
Highly efficient, data-driven process.
Personalized service from experienced professionals.
If that sounds interesting, check out their pros and cons:
Pros of FE International Company:
Years of experience and a proven vetting process. Sellers must undergo serious vetting of their revenue figures and bank statements.
Fast turnaround times: they state a 94.1% sale completion rate within 60 days.
Vetted buyers program: as one of their qualified buyers you will see recent offers before the public.

Cons of FE International Company:
Only higher ticket items: if you are looking for smaller projects in the 4- or lower 5-figure range, this won't be the place to find them.
Fee for buyers: when you successfully purchase a business they will charge you a transaction fee of 2.5% (up to a maximum of $1000)
03. Exchange Marketplace (By Shopify)
Exchange is Shopify's marketplace to buy and sell businesses for entrepreneurs like you.
Exchange Marketplace, powered by Shopify, is the marketplace where entrepreneurs offer their ecommerce websites for sale to interested buyers.
This also works as same other Flippa alternatives.
This is one of the best and trust site to sell and earn money from website not because of shopfy because os thier service.
This is Shopify's attempt to capitalize on 1) their popularity, and 2) the increase in online store flipping. Launched in summer 2017, it is a fairly recent service but there is already a decent amount of choice on it.
I like that Shopify is taking care of vetting all the data–it means I would buy with confidence. As a seller, I also appreciate that the communication is anonymized.
What is Exchange Marketplace?
Xchange is unique among these sites because it only serves Shopify stores. Rather than going to a third-party site, store owners put a listing up on Exchange.
As a Shopify service, Exchange displays key information like revenue and traffic automatically. It's a shop's shop window.
Exchange is Shopify's marketplace for buying and selling ecommerce businesses built by Shopify merchants. Through the Exchange app, merchants can list their online stores for sale, including information like traffic and revenue data pulled directly from Shopify.
If that sounds interesting, check out their pros and cons:
Pros of Exchange Marketplace:
Good range of stores: You get everything from starter businesses to established dropshipping empires.
Reliable sales data: It's calculated by Shopify themselves, so you know it's legit. An enormous advantage to all the other marketplaces!
Secure payments and migration: Shopify manages both for you, so you can buy and sell with confidence
Cons of Exchange Marketplace:
Only for Shopify stores: you won't find a cool blog or non-Shopify online store. If for whatever reason, your favorite ecommerce platform is not Shopify, you must migrate the store.
Seller fees not visible: you will only find out what it costs once you put up your store for sale.
04. Sedo (Flippa Alternative)
They are a highly trusted platform, with 15 years of experience and more than 2M customers worldwide.
They sell around 3000 websites every day, so as you can imagine there's something for everyone and every wallet size.
Sedo is the biggest marketplace–but not for websites. What they deal in is actually just as important, because they're all about domain names.
Whether you want to buy, sell or park domains, this is the place to be.
To gain a great website, you need an eye-catching domain. With over 2 million accounts from all over the world,
The company claims that it stands alone as the world's only global domain marketplace.
What Is Sedo?
SEDO is the largest domain name marketplace in the world.
One thing to consider is that their escrow fees are high. You are most likely safe with them, but I can agree the fees can add up.
Sedo is the best alternative to Flippa for buying domains .
It directly connects buyers and sellers are directly; making it easy to buy and sell your domain names. This platform provides different tools,
Which includes domain appraisals and brokerage services, Sedo's popular as a domain marketplace and transfer and escrow service.
Related Post:- Best Ah refs Alternatives.
Pros Of Sedo
Huge marketplace: Around 2M domain names for sale.
Variety of payment options: Sedo lets you pay and get paid via Paypal, credit card or bank transfer.
Free parking: Sedo hosts your domain for you while you try to sell it. GoDaddy, for instance, makes you pay for that privilege.
Brokerage service: you could get Sedo to smooth the deal for you if, say, you don't speak the same language as the seller or you're in a big rush.
Cons of SEDO:
For domains only: if you have a business idea, the burden of the work is still on you. Having the right domain is a pleasant start, but not the end game.
10% commission on sales: this is quite a fat cut they keep for themselves.
05. Facebook Groups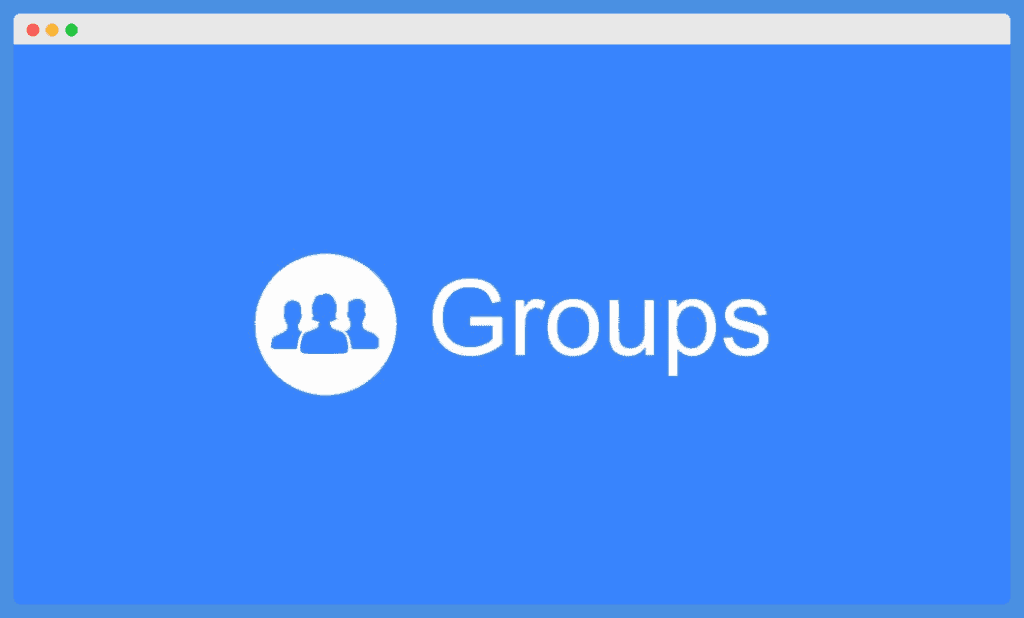 Will I know this sound might fun to your butt trust me Facebook is one of the largest place to get leads and to do business online?
I've moved house recently, and the Facebook Marketplace was a great way to get rid of some stuff. Turns out you can find everything on Zuckerberg's platform, and websites are no exception.
Facebook group is one of the best place to sell and talk with a stranger while buying websites. you can have a call with one who you are wiling to selling web and domains.
Pros of Facebook Groups:
No fees: I'm not even sure Facebook knows that websites are being sold on there, so there's definitely no charge.
Wide range of offers: there are all kinds of sites available in every price range.
Direct communication: if you want to get to know the seller or buyer, their Facebook profile could be a proof of trust. But then again, this could be a con….
Cons of Facebook
Use at your own risk! Not sure how you can know a seller is legit on there. You really need to perform your due diligence to ensure you're not in talks with a scammer.
No centralized database: you must trawl through dozens of groups and ignore the fake offers.
Wrapping It Up
These were the 5 best Flippa alternatives which you can consider for your side.
Remember that buying online is risky, especially when there is no escrow system in place. This is where Flippa or Empire Flippers are fantastic.
If you love this post, share and comment down below.
Check Out Related Post: