Are you searching for the best web hosting for Nepal?
Well, there are only a few web hosting services in Nepal, and choosing the right hosting living from Nepal is solid hard.
With all the web hosting in Nepal choices available, it can be overwhelmed to choose the right one to host your website.
Luckily I have researched everything for you, Over a couple of 3 months back, we have monitored over 20 hosting services to show you the best web hosting in Nepal.
Here, what we found backed hosting reviews process in detail:
We engage up with the web hosting plan offered by the hosting Service
 Installed up a blank WordPress website
Examine its features, limitations, pricing and customer support
Let us know the definition of hosting in Nepal- Hosting in Nepal is the activity or business of providing storage space and access for a website.
Based on our research and web hosting, these are the nine  best web hosting company in Nepal
| | |
| --- | --- |
| 1. Prabhu Host | Most trusted Webhosting in Nepal |
| 2.Worldlink Host | Great affordable web host |
| 3.eHosting Server | Best hosting for all-purpose |
| 4.Babal Host | Best Standart on all plans |
| 5. Himalayan Host | Best reseller  web hosting |
| 6. Gurkha Host | 13,000+ People trust Gurkha host |
| 7. Webhost Nepal | Best Green host |
| 8. Host Mero | Best for bloggers |
| 9. Hosting Sewa | Best for New Bloggers |
|   |   |
Best Web Hosting  Nepal
Prabhu hosting has been providing considered as the best and trustable Service in Nepal. At Rs 125 /mo, it is tough to beat Prabhu host when it comes to price offered.
Even though their cloud basic (single plan) is extremely cheap, it comes with 1Gb 100%SD, 10 GB Monthly Bandwidth, and free SSL Certificate with 24/7 support, and incredibly smooth setup.
Their Custom built free Cpanel is a joy to work; they provide different web hosting services in Nepal from small business to enterprise, and they have no hidden charges.
There are 6 advantage to choose Prabhu Host
Local Web Hosting Company
Support in Multi-Languages
Global Datacentres
Local Payment Option
Moneyback Guarantee
Years of Experience
When it comes to the hosting types, they offer the Cloud Basic hosting(most people will choose this type), Cloudlite, Reseller, Cloud VPS. In addition, on all plans, they have a 30-day money-back guarantee.
2.Worldlink Web Hosting
Worldlink is the largest and hosting in Nepal, and one of the most prominent IT companies. This Service has been providing internet and hosting established back in  1995. Worldlink has its servers and doesn't rely on foreign servers and free hosting platform.
Why choose Worldlink for internet and hosting in very 6 Points:
Free domain registration
Nepal based mail server for faster email access
Prompt customer support
Expandable hosting packages
Competitive Rates
Own Control panel to setup and other feature
This Webhosting platform is providing free domain registration with the Nepal based mail server for the fastest email access. It provides cheap hosting with its own Cpanel and Other Expandable features and also provides in offers a free domain and hosting in Nepal.
3.eHosting Server
Established way back in 2010, the e-hosting server is indeed one of the most popular-priced web hosting companies today. Getting this as your web host will allow you to create professional-looking and beautiful sites and speed optimization.
They're one of the few hosting providers that provide affordable price with unlimited space and bandwidth.
Their hosting packages include Basic, Delux, Ultimate, Maximum. Mostly they have both servers for both national and international-in fact you can get their cheapest plan for only RS 700/yr.
Why Choose eHosting server and domain in very few points:
Cheap Domain registration
Free SSL Certificate
Unlimited Sub Domains and email
Seven day Money Back Guarantee
Dedicated and VPS Web Hosting
Auto Updates, Account isolation
Optimized Software
Daily Backups
Customer Support
Possessing fast, daily backups, streamlined software, and reliable servers is probably one of the reasons why this hosting is so cheap and the best web hosting company in Nepal. The Webhosting cost in Nepal is from starting 700NRP.
Groundless to respond, users from all over the globe and wide range will experience good speed when you host your website on the eHosting server with a free SSL Certificate.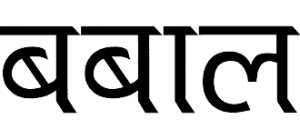 This hosting is one of my favorite hostings because of its own branded unique name and services. Their hosting options include Unlimited, Reseller and Cloud Server hosting and also WordPress dedicated servers; it can host other content management systems (CMS) as well.
Their powerful servers located all over the globe makes it possible to cater to the needs of their users. They have two pricing methods.
Unlimited Hosting:               
[su_box title="Unlimited Hosting" style="glass" radius="5″]Digital Ocean based with 64.44/month and Full access to one website with unlimited disk and 12 hrs of backup [/su_box]
Babal Unlimited:
| | |
| --- | --- |
| DISK | Unlimited |
| DATA | Infinite |
| Email | Limitless |
| Websites | No Limit |
| Backup | Every 12hrs |
Five reasons to Pickup Babal Host:'
99.9% Uptime Guarantee
Unlimited SSD & Bandwidth
45 days money Back Guarantee
Free SSL Certificate
360 Inunify Security
12-Hour off-Site backup
48 Hrs Support
Free WHM & C-panel
Wordpress Optimized
Buy babal host and get 15% oFF – 
5. Himalayan Host Nepal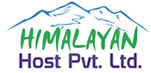 The Himalayan host has been building a good reputation since its first conception in 2007. Today it powers around more than hundreds of websites with the customer from all over Nepal.
Their hosting options include Unlimited Hosting, Reseller Hosting, VPS Hosting, focusing on business-level hosting, in motion has these three shared hostings have been made. This hosting likes to echo its own low pricing.
[su_note]Promo Code – (NY2023) To get 20% off[/su_note]
This hosting platform has been hosting, business, personal, Social, E-commerce and nonprofit websites for well over 10 years now. This platform maintains you throughout varied geographic locations ( Asia and global data center)in order to provide versatility, speed, and performance.
[su_button url="https://www.himalayanhost.com/" target="blank" style="flat" background="#5b96f6″ size="4″ wide="yes" text_shadow="0px 0px 0px #000000″]Click here to see more[/su_button]
6.Gurkha Host
Gurkha host is a Webhosting platform serving host for Nepal. They have a lot of hosting and domain options such as Reseller hosting, Cloud VPS&email, and office. They have potent data centers on robust -a state of art data center facilities and netw.ork infrastructure, their local customers such as you are benefiting from their services.
What sets Gurkha host apart from its competitors( including those on the lists) in their commitment to the environment. They have an eco-friendly website hosting with lite speed, cloudlinux os, and Cpanel authorized partners.
This hosting accepts all the local and international payments; Their plans start from Economic, unlimited, and business.
Four reasons to Host on Gurkha host:
Trusted By Big Brands from Nepal.
Lightning-fast servers.
Higher performance, availability, and scalability.
24/7  Worldwide Support
[su_button url="https://gh.thulo.com/" target="blank" style="flat" background="#5b96f6″ size="4″ wide="yes" text_shadow="0px 0px 0px #000000″]Click here to see more[/su_button]
7. Webhost Nepal
Webhost nepal is an independently owned compaby over 5000 websites. This a hosting of nepal which includes domains, easy to use control panel, and free wordpress software .Webhost allows  your business to gow without limiting disck space and bandwidth.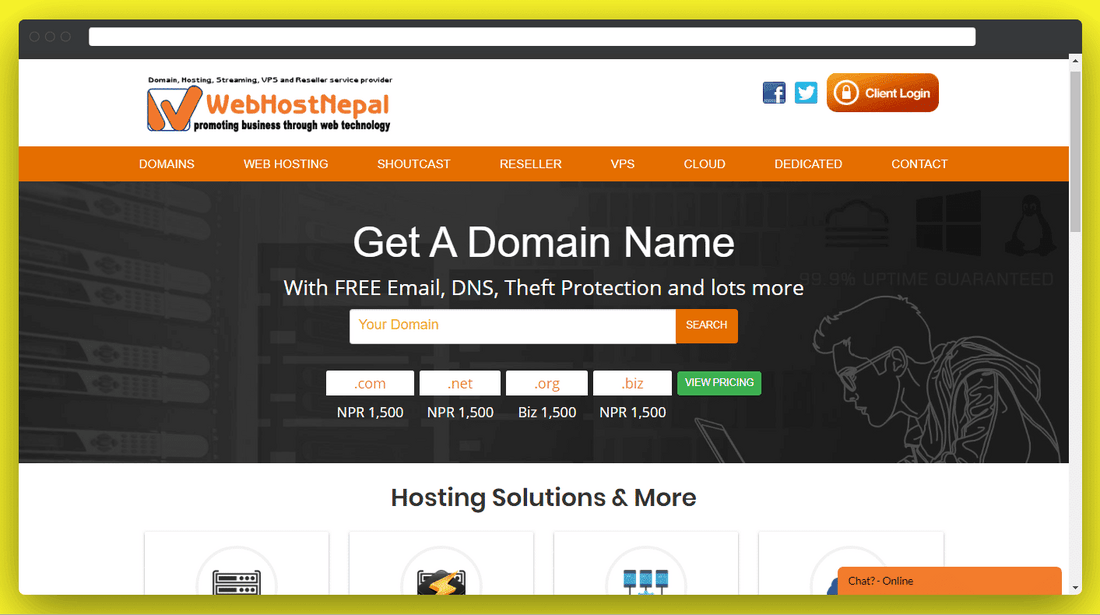 You can choose from shared hosting, VPS Hosting, or dedicated servers, and they have dont an outstanding job making from one to another quite easy. This creates an excellent option for one who does not have lots of money to buy.
This hosting also extends the Shoutcast hosting solution, which is transcendent for online radios, podcasts, and other similar solutions. Their data center is a globally distributed collection of redundant server infrastructure.
[su_button url="https://www.webhostnepal.com/" target="blank" style="flat" background="#5b96f6″ size="4″ wide="yes" text_shadow="0px 0px 0px #000000″]Click here to See More[/su_button]
8.Host Mero hosting in Nepal
Host mero is a dynamic web hosting company in Nepal; this hosting has been providing hosting from year2015. This hosting provides powerful hosting packages with SSD and lite speed cloud servers on low prices.
Host mero hosting all hosting packages at the lowest price with dedicated 24 hrs online support and online webchat. This hosting takes responsibility for your business correctly.
Five benefits  to choose Hosting in Nepal
Cheap Domain
Pure SSD Storage
Free SSL Certificate
One-click Installer
5Site Builder
[su_note]Host Mero: Provides Free Drag and Drop Site Builder without hiring a developer.[/su_note] [su_button url="https://www.hostmero.com/" target="blank" style="flat" background="#5b96f6″ size="4″ wide="yes" text_shadow="0px 0px 0px #000000″]Click here to See More[/su_button]
9. Hosting Sewa
HostingSewa is one of the cheapest and expensive web hosts in Nepal. This hosting provides unmatched web hosting services in Nepal. This hosting, including Shared, Dedicated, VPS, Cloud, and custom hosting plans for business and single person.
This hosting assists local and international debt with 24 hrs of online and offline supports, which makes the best hosting overall Nepal and also supports foreign phone calls.
Five actionable Reason to use Hosting Sewa
Webhosting
Supports International phones
Cloud Servers
Dedicated Servers
Advantage technologies
Conclusion – I hope you have chosen the best hosting for your website in 2023 in Nepal. If so, let me know down on the comments below which web hosting you decided. If you feel any problem regarding choosing to host in Nepal. Feel free to comment below.
Also Read: Adsense Alternative for Small Website
Learn- How to start a blog in Nepal 2023 from scratch
FAQs: About Web Hosting In Nepal
Which Is The Best Web Hosting In Nepal
Every Web hosting in Nepal are good , it depends on your thought and your investement which hosting you choose. You cannot balme on hosting if you purchase the low purchase.